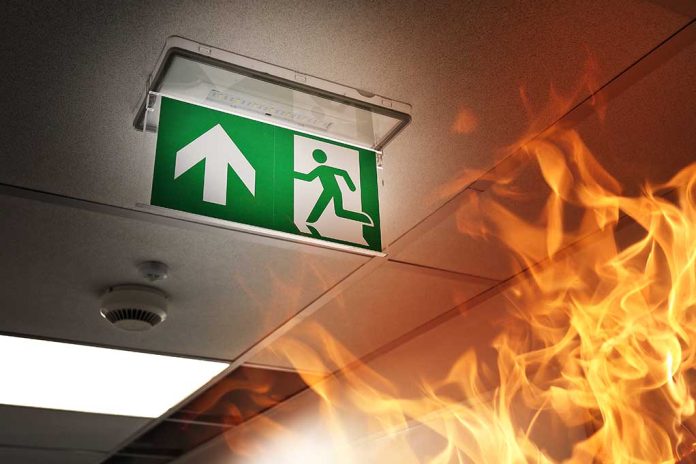 (NewsBroadcast.com) – Sporting events typically bring enormous amounts of people together, often creating a one-of-a-kind experience that one must experience to fully understand. Such an event is occurring in Cameroon, where the nation is hosting the African Cup of Nations soccer tournament. However, disaster struck while many sports fans and party-goers were celebrating recently at a nightclub.
In the early hours of Sunday, January 23, a deadly blaze began at Liv's Night Club in Yaoundé, the capital of Cameroon. Early reports first said the fire started from a short circuit; however, it later became clear that fireworks set the building's roof ablaze before spreading to an area containing cooking gas canisters. According to government officials, the fire killed at least 17 people and wounded 7 others.
The Washington Examiner was one of the first US news outlets to share the devastating news:
The tragedy comes as the central African country hosts thousands of soccer players, fans and officials from across the continent for the month-long African Cup of Nations soccer tournament.https://t.co/Dan2L3wZJP

— Washington Examiner (@dcexaminer) January 23, 2022
As the nation struggles with this disaster and hosting the continuing soccer tournament, Cameroonian President Paul Biya asked people to be extra careful "in order to avoid the occurrence [sic] of this kind of disaster, especially when our country is hosting a large-scale sporting event." Hopefully, no more tragedies hit this nation as it prepares for multiple additional soccer games leading up to the African Cup finals on February 6.
Copyright 2022, NewsBroadcast.com