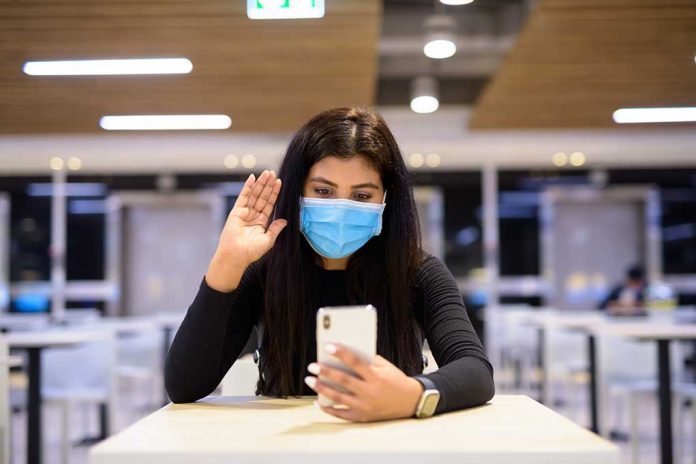 (NewsBroadcast.com) – Preparing for court in the pre-COVID era could easily take quite a bit of time between picking the best outfit and studying up on the protocols and expectations of the room. But, as courts moved online to Zoom last year, many Americans paid less attention to their surroundings when showing up for court, often leading to some hilarious and strange situations.
Stories crossed the internet all the time this year of dogs and cats making it into work Zoom calls. But, for one Miami Zoom court, it was a white male goat that decided to make an appearance. Miami Herald reporter David Ovalle shared the out of the ordinary screengrab:
MIAMI ZOOM COURT – A goat kept pushing his way into an observer's camera view (This was Judge Stephanie Silver's Miami Beach branch court) pic.twitter.com/zb8wtQMOLJ

— David Ovalle (@DavidOvalle305) February 4, 2021
In another courtroom, a man hoped that flattery would likely ease his impending sentence. Thankfully, the judge took it in stride, both correcting the defendant and also sharing her appreciation. David Ovalle shared the exact wording on Twitter:
MIAMI ZOOM COURT: Defendant logged onto Judge Carmen Cabarga's morning calendar. "Damn my judge f***ing sexy," he said.

The judge was not happy. "You need to mute," then added: "Thank you for that."

— David Ovalle (@DavidOvalle305) June 14, 2021
Perhaps the strangest of them all, a Miami-based nurse was waiting for her virtual hearing and did not notice her camera was already turned on. This led to the entire court watching her inject a needle into someone's rear end before she realized she was showing everyone her current surroundings.
These are just a few of the absurd happenings in Zoom court. Hopefully, they brought a little humor to an otherwise less than fun situation. For everyone's sake, let's hope they stay G-rated from here on out.
Copyright 2021, NewsBroadcast.com