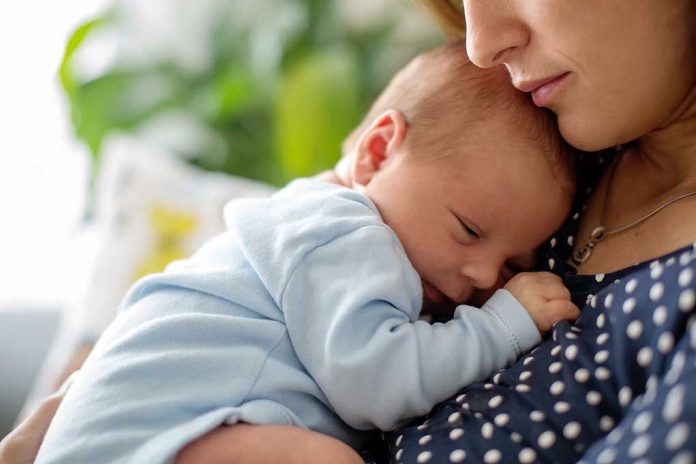 (NewsBroadcast.com) – Many parents struggle with child care, particularly for young children who don't yet attend school. Daycare can be costly depending on where one lives, and there's often a long waiting list or a lack of good options that make it harder to find a decent sitter. One mom decided to skip the daycare and take her child to work, but her chosen profession has sparked significant controversy.
Nini Suarez is a former stripper turned manager of an undisclosed club in Arizona. A self-proclaimed "StripToker," she uploaded a video to the popular social media platform, TikTok, showing her son at the club. During the montage, he looked delighted as the dancers dote on him. Another video clip shows the toddler on the stage while a dancer practices on the pole.
The Good and the Bad
It should come as no surprise to anyone that viewers are divided on the video itself and whether or not a child belongs in a strip club.
Many responses to the video, which has over 1 million views, were overwhelmingly positive. One viewer said the two-year-old "will respect all women," while another cracked a joke and said he should don a bodysuit that says "Security."
However, there were quite a few naysayers, including one who said they grew up the same way and resented their parents. Another negative comment said they didn't approve because of the germs in the place.
Suarez Speaks Out
In response to the negative comments, Suarez uploaded another video. In it, she takes viewers through the club, showing exactly where her son is while the club is open. According to her, he's never on the main floor when there are customers around and especially not when alcohol is present. She takes proper caution to ensure he's never subjected to the dangers a toddler could find himself in.
Suarez also emphasized that regardless of her career choice, she is a mother. It's nobody's business whether she works in a club or behind a desk, she added. Suarez is one of many dancers looking to raise awareness and erase the stigma that comes with working in a strip joint.
Despite the flak she's received, it seems as though Suarez plans to keep taking her son to the club. So what do you think about this unique take-your-child-to-work scenario?
Copyright 2021, NewsBroadcast.com