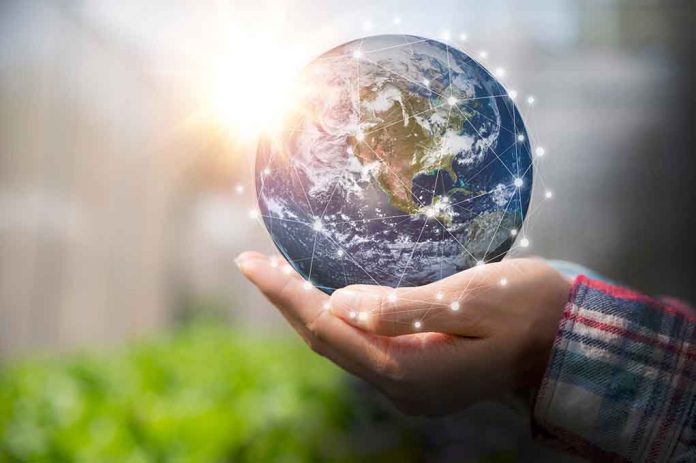 They Want Power Over Our Sovereignty – The Great Reset
(NewsBroadcast.com) – Conspiracy theories are nothing new to American life; one is the "shooter on the grassy knoll" in the assassination of President John F. Kennedy, which has persisted since that November day. Another is the now-debunked Steele dossier that tried to link former President Donald Trump to Russian operatives. Some live on as urban legend, while others are eventually proved true. Senator Rand Paul (R-KY) thinks there is ample proof that economic and political leaders from around the world are trying to create a one-world government.
Paul believes that the World Economic Forum (WEF), which just had its annual gathering in Davos, Switzerland, has accelerated the plan that was put in place by its founder Professor Klaus Schwab in 1973.
Senator @RandPaul Joins @JesseBWatters To React To The One World Government Agenda Being Pushed At The WEF In Davos

"They used to say 'oh it's a conspiracy' and we would always say no it's in their mission statement. They say it at every meeting, that's what they're for." pic.twitter.com/KdPRjNWRf1

— The Columbia Bugle 🇺🇸 (@ColumbiaBugle) May 26, 2022
According to the senator, they are trying to build a dystopian world where the elitists rule from on high and even end the pretense of participation of the masses through voting. The WEF website lists highlights of the "Davos Manifesto 2020", which has phrases such as:
a company serves society at large;
it fulfills [sic] human and societal aspirations as part of the broader social system, and;
corporate global citizenship requires collaborative efforts [with government and civil society] to improve the state of the world.
Sen. Paul thinks that it is time to sound an alarm about something that could severely impact the way Americans live their lives. If he is wrong, he will look like a fool — but, what if he's right?
Copyright 2022, NewsBroadcast.com