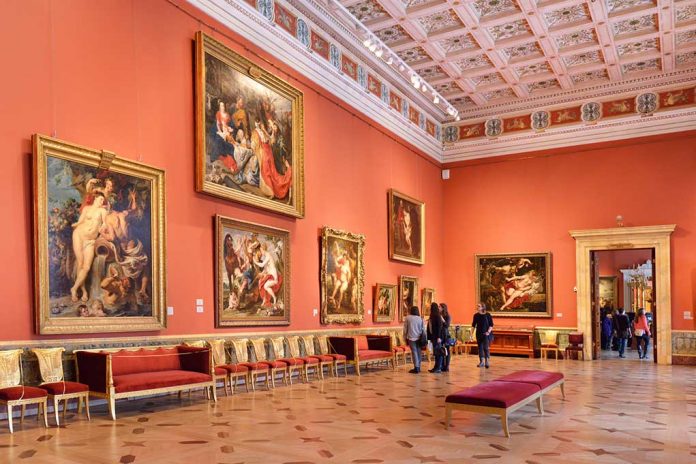 (NewsBroadcast.com) – There are quite a few lost paintings in the world, and art historians simply have no idea where they could be. One professor of visual arts at Iona College in New York stumbled into such a masterpiece this month when he went to pray at a church in New Rochelle, New York. After a painting on the wall caught his eye, he did a little research to discover the story behind it.
It turns out that the artwork spotted by professor Thomas Ruggio is a long-lost, 17th-century Baroque painting done by Cesare Dandini titled Holy Family with the Infant St. John. On Monday, September 13, the church released a statement stating it believes a former pastor helped acquire the painting and donated it to the parish in the early 1960s.
The painting will be on display at Iona College for the next three months before returning to the church, which is making plans to secure and protect it for the foreseeable future. While the artwork currently is priceless, the highest price paid for a Dandini is $800,000, should the church choose to sell at some point.
News 12 shared more about the painting and its history:
The now-famous painting was likely done in the 1630s and commissioned by the Medicis. Thankfully, a wise professor found this incredible piece of world history, and the church is now sharing it with the world for generations to come.
Copyright 2021, NewsBroadcast.com