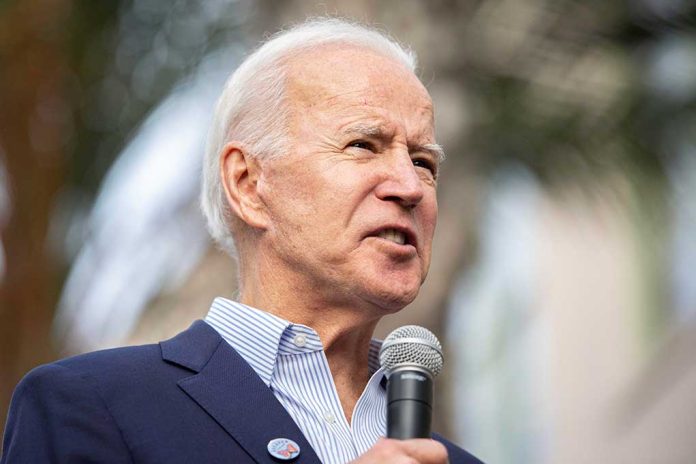 (NewsBroadcast.com) – President Joe Biden announced his plan to crack down on gun violence in an April 2021 speech. He followed up a year later in a Rose Garden address discussing new rules and restrictions for ghost guns.
On Monday, April 11, Biden announced that the Department of Justice (DOJ) was "making it illegal" for businesses to manufacture ghost gun kits without serial numbers. Likewise, federally licensed gun dealers would have to add a serial number to any ghost guns they purchased before reselling them.
Biden also said the DOJ was enacting new regulations making it illegal for licensed gun dealers to sell the kits without first conducting a background check.
NEW: Biden announces ban on ghost gun kits https://t.co/C8Qb9jwwr7 pic.twitter.com/0SMCzal0xR

— The Hill (@thehill) April 11, 2022
As one might expect, gun rights advocates and lawmakers quickly responded to the news. For example, Jonathan Turley, a legal scholar and professor at George Washington University Law school, took to his Twitter account to remind the president that he has not bothered to educate himself on the Second Amendment and is actively repeating past mistakes.
Yesterday, President Biden repeatedly his false understanding of the scope and history of the Second Amendment. In continuing to make the same false cannon argument, he delivers a blow his own argument for gun control. https://t.co/4w98oxMwyX

— Jonathan Turley (@JonathanTurley) April 12, 2022
Members of Congress weighing in on the president's announcement included Representatives Lauren Boebert (R-CO), Lance Gooden (R-TX), and Andy Biggs (R-AZ). Boebert accused Biden of having greater concerns "about virtue signaling" than little things like… oh, the Constitution.
Joe Biden's DOJ will be issuing "new rules" attacking your Second Amendment rights.

We are a nation governed by laws, not bureaucratic rules.

Sadly, Biden cares more about virtue signaling than respecting your constitutional rights.

— Rep. Lauren Boebert (@RepBoebert) April 11, 2022
Biggs suggested that the bigger problem lies with the "woke" district attorneys across the country going soft on crime. And, Gooden chimed in calling the action ironic since Biden's son Hunter failed to follow existing gun laws.
What's your take? Is this just another example of Democratic overreach, or is the president on the right track?
Copyright 2022, NewsBroadcast.com