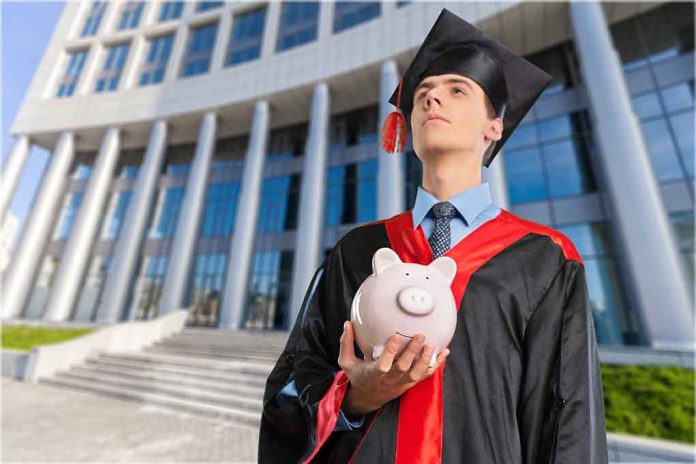 (NewsBroadcast.com) – On March 20, 2020, then-President Donald Trump responded to the COVID-19 pandemic by ordering a suspension in repayment of federally-backed student loans and set the interest rate to 0% — effectively meaning those who elected to maintain their payment schedule were paying off principal, not interest. That has been continued under President Joe Biden and is set to expire May 1, 2022. However, a slate of Democrats are asking him to extend the policy put in place by Trump as the midterm election primary season rolls around.
The federal student loan payments suspension has already been extended five times throughout the COVID-19 pandemic since it began under former President Trump in March 2020. https://t.co/DBJQbwvdnA

— The Hill (@thehill) March 23, 2022
Among the dozens of signatures on the letter sent to the president were Democratic Representatives including Conor Lamb (D-PA), Tim Ryan (D-OH), and far-left "Squad" member Rashida Tlaib (D-MI). They were careful to couch their plea to extend the moratorium through the end of the year in terms that ironically praised the president's work on strengthening the economy while saying, "unemployment remains [high]… and families are experiencing significant price increases on household goods, food, and energy."
However, reports are circulating that the White House is being urged to make the move sooner rather than later because a last-minute extension could make it difficult to get young — typically liberal — voters to turn out in large enough numbers. The extremely progressive website Common Dreams published an article saying this is an issue that could have "disastrous implications" during the elections.
Copyright 2022, NewsBroadcast.com