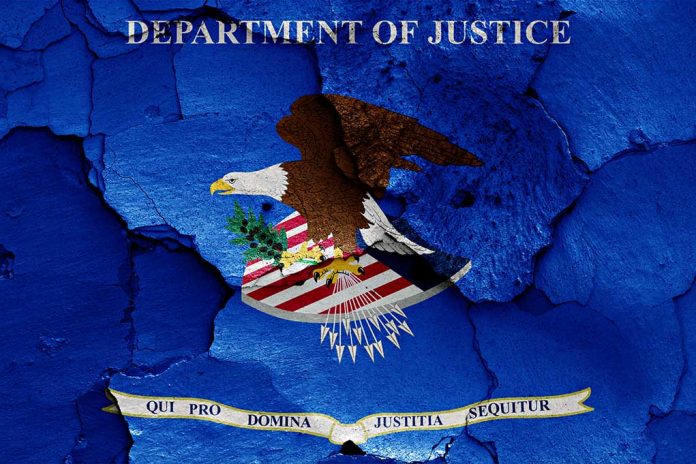 (NewsBroadcast.com) – The Biden administration insists that last November's election was free, fair, and secure. Yet, they don't react well when someone wants to fact-check that. Now, the Department of Justice has issued some terrifying, heavy-handed "guidance" for any states that might be thinking about auditing their election results.
Upset In Arizona
Democrats have been using the legal system in attempts to block a forensic audit of votes in Arizona's disputed Maricopa County, to the point where Republicans are calling for the arrest of several officials. Their behavior is also fueling suspicions that they have something to hide, and now the White House is getting in on the act.
Threatening Guidance
On July 28, the Department of Justice, under Biden appointee Merrick Garland, issued new "guidance" to states on forensic audits of election results. The menacing document claims that "The November 3rd election was the most secure in American history," despite the fact that it involved an unusual number of delays, recounts, and technical issues. It then criticizes states that want to double-check the results, warning them that the government has an array of legal weapons it can use to shut down any more audits.
The DoJ also claims "there are federal or criminal penalties" for people who attempt to audit election results, including $1,000 fines and up to one year in jail. Incredibly, the penalties they're threatening to use fall under the 1960 Civil Rights Act.
The administration is trying to label audits as "intimidation," justifying that by claiming that voter intimidation doesn't have to involve physical threats. Maybe that's true — but it does have to happen before the election. How can someone be intimidated into changing their vote, or not voting at all, by an audit nine months after the election?
The Civil Rights Act does talk about elections – but only in the context of protecting the right to vote. That's the reason records, documents, and even ballots have to be retained after an election, and those records are also what lets audits take place. As long as auditors preserve the papers there's nothing to stop them from examining them, whatever the DoJ says.
States Stand Firm
Arizona Republicans are determined to defy the administration's attempts to avoid scrutiny. State Representative Mark Finchem (R), who recently announced he's challenging far-Left Democrat Katie Hobbs for the Arizona Secretary of State's job, warned AG Garland that the Constitution doesn't allow the sort of legal intimidation he's using against states. The White House is determined to stop any questions about what happened last November. But if they expect states to meekly come to heel they could be in for a nasty surprise.
Copyright 2021, NewsBroadcast.com