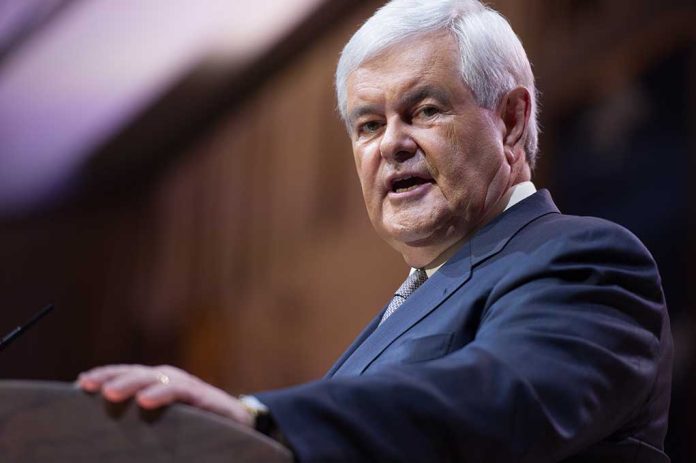 Joe Biden's Latest Decision Gets Backing From Gingrich!
(NewsBroadcast.com) – "Deliberate [a.k.a. strategic] ambiguity" is a policy that a government will use to keep an opposing country guessing what will happen if they make a specific move. The United States has long used that tactic when it comes to the People's Republic of China (PRC-mainland) and the Republic of China (ROC-Taiwan) and just how far it would go to protect the island nation from the Asian juggernaut. President Joe Biden may now be straying from that plan — and Newt Gingrich actually agrees with him.
On May 23, President Biden was asked during a visit to Japan if America would use military intervention in the event mainland China launches a cross-strait attack against Taiwan. The president replied, "yes, that's the commitment we made," which former Speaker of the House and Republican Congressman from Georgia Newt Gingrich said was the "exactly right" thing to do in an appearance on "Fox and Friends."
News sources like the BBC, and more importantly, the Global Times — a state-affiliated Chinese outlet — are calling this a drastic change to official US policy on the situation. However, a spokesperson from the White House appeared to walk back the president's statement saying that the One-China policy where America "acknowledges" the mainland's claim to sovereignty over Taiwan, but does not "recognize" it, is still in force.
This is the third time since August 2021 that the White House has quickly toned down similar statements made by President Biden. In the interview with Gingrich, "Fox and Friends" host Brian Kilmeade wondered what the real policy is on China and asked, "Is [Biden] making mistakes, or does he have an administration that's working against him?" That could be the question of the year.
Copyright 2022, NewsBroadcast.com