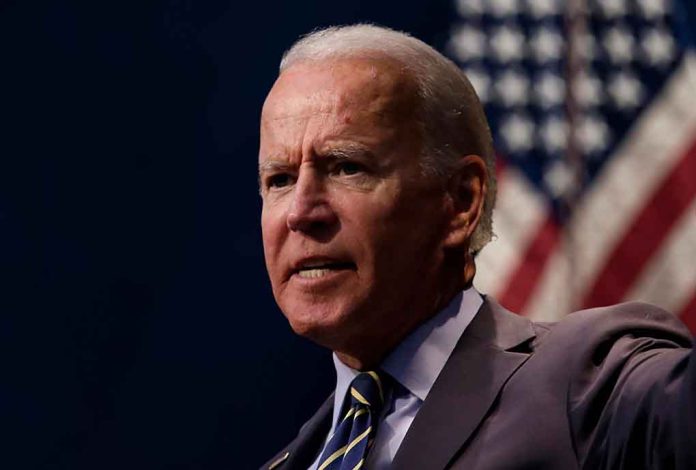 (NewsBroadcast.com) – Since President Joe Biden took over the Oval Office, things have been a bit… chaotic. One major area of concern is the somewhat porous border that divides the United States and Mexico, where illegal aliens have been allowed entry into — and shipped around — the country.
What Is Title 42?
According to the US Customs and Border Protection (CBP) website, former President Donald Trump initiated the policy on March 21, 2020. It gave the department the right to send people back in an effort to stop or lessen the spread of COVID-19, which had just spread from China to all around the world.
The original order from the Centers for Disease Control and Prevention (CDC) clearly noted that this included "persons traveling from Canada or Mexico (regardless of their country of origin.)" Almost instantaneously, Liberal groups and the media focused on the southern border and declared it was simply an attempt at an end-run around immigration law.
Terminating the Policy
During his campaign, President Biden promised that he would undo as much of what President Trump accomplished as he could; in fact, he signed at least 15 executive orders doing just that within hours of taking the oath of office. On April 1, he directed the CDC to terminate Title 42 on May 23, 2022 — unfortunately, it wasn't an April Fools joke.
Biden's decision has not been well received from either end of the political spectrum. Criticism is coming not only from Conservatives and Republicans, as expected, but also from those of his own Democratic Party. Senator and Doctor Bill Cassidy, MD (R-LA) was very direct, saying "removing Title 42 is a mistake that will encourage another wave of illegal migration and drug trafficking."
Senator Maggie Hassan (D-NH) posted to her Twitter feed saying President Biden may be unleashing a problem that the administration is not ready for, which seems to already cover everything. Her specific concern is this decision will "likely lead to a migrant surge."
Ending Title 42 prematurely will likely lead to a migrant surge that the administration does not appear to be ready for. I'll keep pushing the administration to strengthen border security & look forward to hearing directly from border agents during my upcoming trip to the border.

— Sen. Maggie Hassan (@SenatorHassan) April 1, 2022
Order from the Court
The Attorneys General from Arizona, Louisiana, and Missouri have filed a complaint in the Federal District Court in Lafayette, LA, asking for a Temporary Restraining Order (TRO) to stop the CDC from ending the program. Right from the start, they went on the attack, saying they are trying to prevent "an imminent, man-made, self-inflicted calamity" that would arise from dumping Title 42.
The court papers say Senators Kyrsten Sinema (D-AZ) and Mark Kelly (D-AZ) sent a letter to the president asking him to delay any action by the CDC on this matter. In it, they noted that they had previously written (June 23, 2021) to Secretary Alejandro Mayorkas at the Department of Homeland Security (DHS) asking him for a comprehensive plan but, in essence, got ghosted.
Other Democrat lawmakers are also concerned by President Biden's plan, ostensibly because of the risk of higher infections. But with the midterm elections fast approaching, pundits and analysts think that this maneuver could increase Republican chances of flipping the majority in Congress. A Morning Consult poll after the announcement indicates that approximately 55% of all voters (and 52% of Independents) either somewhat or strongly disapprove of the idea.
Copyright 2022, NewsBroadcast.com