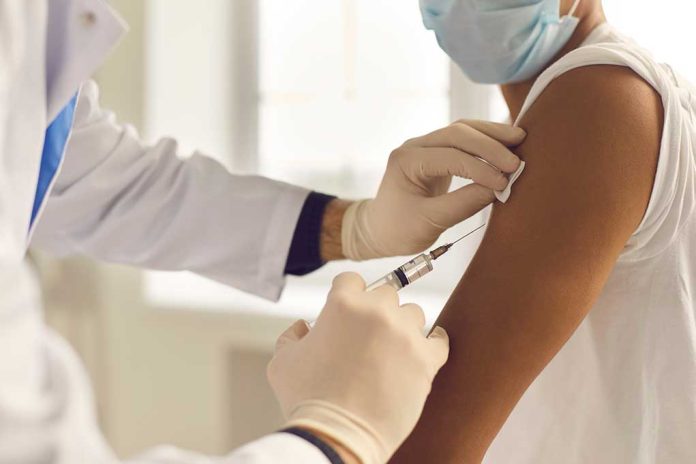 (NewsBroadcast.com) – On March 1, President Joe Biden spoke to the nation during his State of the Union address and made some odd claims about COVID-19. While talking about preparing for new variants, the president said his administration would be able to produce "new" vaccines to combat different strains within 100 days of detection. He said they could accomplish this feat in part because the scientific community has gotten better at identifying emerging variants.
Conservative News Daily shared the president's words on Twitter.
— Conservative News Daily (@ConservNewsDly) March 2, 2022
Unfortunately, he neglected to tell the public any details about how health officials planned to meet the 100-day timeline. Considering former President Donald Trump's impressive Operation Warp Speed took a record-breaking 285 days, cutting the processing timeframe by more than half is quite a claim.
In addition to supposed vaccine development at lightning speed, Biden stated the administration would stockpile "tests, masks, and pills" to prepare for any new variants on the horizon.
The US leader went on to talk about vaccinating children aged five and under, stating he believes parents are "eager" to provide such an inoculation. Biden assured Americans during his speech that scientists were working on completing the task.
Copyright 2022, NewsBroadcast.com