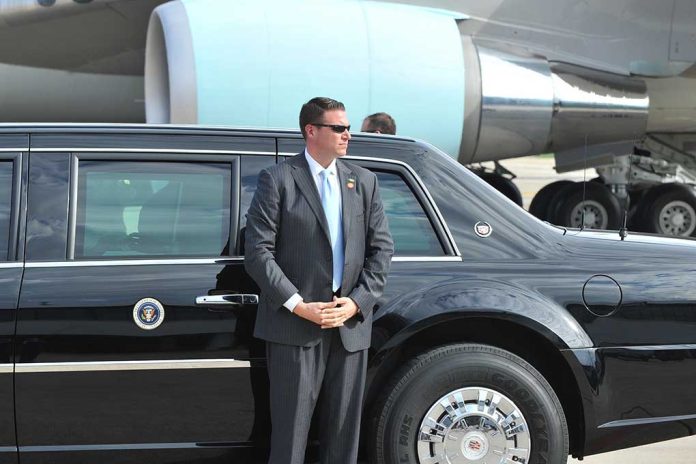 (NewsBroadcast.com) – Americans would likely expect a video of the president's Secret Service to go viral after a life-saving feat or funny interaction with the commander-in-chief. But, neither of those reasons were behind a video of Biden's bodyguards that recently hit 2.7 million views.
After President Joe Biden spent Thanksgiving with his family in Nantucket, Massachusetts, some Americans spotted his secret service agents on the island ensuring his safety. One TikTok content creator, who uses the handle @life_with_matt, snapped a video of an attractive and unnamed Secret Service agent, urging viewers to "Forget about the PRESIDENT" because "The 'SECRET SERVICE' be looking fine." The video hit nearly 3 million views in the following days.
The New York Post shared a screengrab of the video on Twitter:
President Biden's 'fine' Secret Service agent is a viral heartthrob https://t.co/uV9OVF0ZEj pic.twitter.com/Wlj9nWJ2yY

— New York Post (@nypost) November 30, 2021
Many admirers compared the unidentified agent to Tom Cruise from Top Gun, noting that his wool coat, khaki pants, and Ray-Ban sunglasses gave off 90s heartthrob vibes. However, this unique rise to fame is not likely what the young Secret Service agent was hoping for when he signed up to defend the president's life with his own. So, while he may enjoy a few new admirers after this viral video, hopefully, every American also acknowledges the honorable service this young man brings to the Secret Service.
Copyright 2021, NewsBroadcast.com