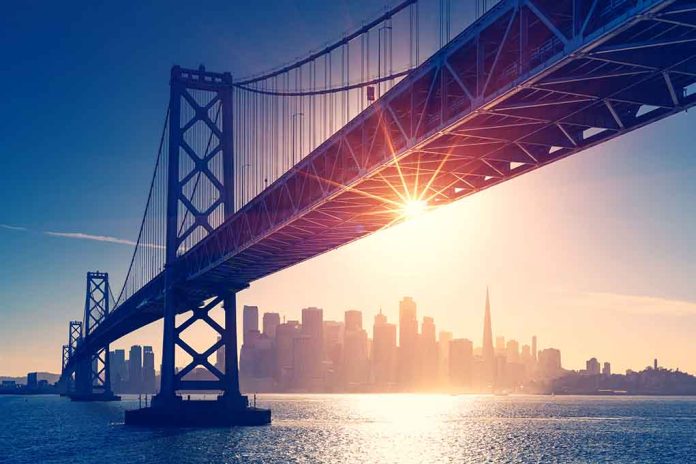 (NewsBroadcast.com) – In 2016, California citizens overwhelmingly voted in favor of Proposition 57, also known as the Public Safety and Rehabilitation Act. Lawmakers designed the initiative to help reduce the state's prison population by allowing inmates convicted of non-violent offenses to apply for early parole. However, there has been some confusion surrounding the law, and it recently found its way to the front of the State Supreme Court.
On Monday, January 3, the California Supreme Court ruled, unanimously, that even with a non-violent primary offense, violent felons cannot apply for early release under Proposition 57.
Mohammad Mohammad's Case
The matter at the heart of the case stemmed from 44-year old Mohammad Mohammad. In 2012, he pleaded no contest, effectively waiving his right to a trial on a total of 15 counts which included second-degree robbery and receiving stolen property. Some of his charges were for violent offenses, but the judge in Mohammad's case ruled the main charge would be one of the property crimes, a non-violent offense. He was then sentenced to 29 years in prison.
However, Mohammad argued that since his main charge was non-violent, he should be able to apply for early release under Proposition 57. The court disagreed, saying those serving sentences for a mix of violent and non-violent felonies are still considered violent felons. In doing so, the justices backed up the corrections department's statement that the original ballot for Proposition 57 contained language that bars any inmate serving a prison term for a violent felony from early parole consideration. It doesn't matter is an inmate was also serving time for a nonviolent felony.
Questions Remain
Despite the court's ruling, Mohammad's lawyer, Heather MacKay, still has questions. Specifically, she says, it's unclear whether those serving time for both violent and non-violent offenses could become eligible for early release once they served the violent portion(s) of their sentences. It's this question that may lead her to file an appeal, though that's currently up in the air.
California's Narrow Definition of Violent Crimes
According to a report from Newsweek, one of the major issues that led to the confusion is the state's narrow definition of what constitutes a violent crime. It applies to the most serious offenses such as murder and attempted murder, voluntary manslaughter, assault, kidnapping and arson. However, the court has wavered, particularly when it comes to sex crimes. For instance, last year, the same court ruled that those convicted of non-violent sex crimes might be able to apply for early release.
Monday's ruling, however, overrode the prior year's with Chief Justice Tani Cantil-Sakauye saying the ballot materials better support the correction department's position, allowing for a more defined decision on the matter.
For now, at least, Mohammad will continue to remain behind bars until his sentence is complete, as will all criminals who have been convicted as violent felons.
Copyright 2022, NewsBroadcast.com