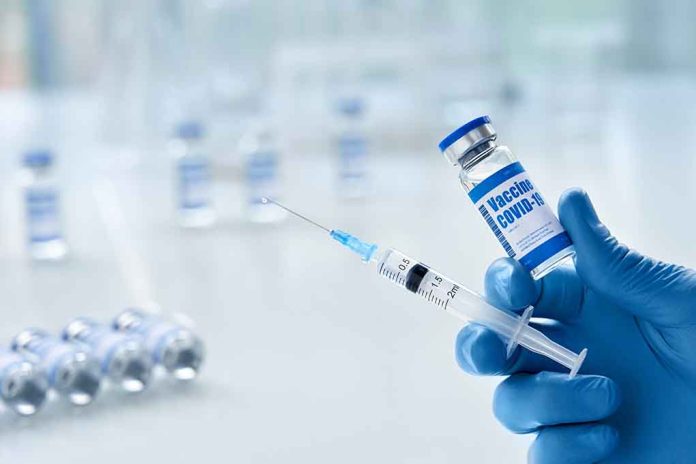 (NewsBroadcast.com) – On February 4, the Centers for Disease Control and Prevention (CDC) received a report from an independent advisory panel, giving the federal agency cause to reconsider current COVID-19 vaccination protocols. The study showed the risk of heart inflammation would likely decrease if the CDC extended the length of time between mRNA doses. The report also alleged the vaccination would be more effective with the greater vaccine dosage distance with "higher antibody responses."
CDC official Dr. Sara Oliver admits extending the vaccine gap to eight weeks apart seems to decrease myocarditis incidents in patients.
Daniel Horowitz, the senior editor for The Blaze, posted a tweet about this situation.
The fact that you can admit this is going on but at the same time MANDATE it is unbelievable. This should have never gotten off the ground but Republicans in red states stood by idly https://t.co/ifNQQ9MuJe

— Daniel Horowitz (@RMConservative) February 7, 2022
If the government decides to make the change, it would only apply to the Pfizer and Moderna vaccines. Currently, heart problems after vaccination are more common in males between 18 and 39 years of age, especially after the second dose. Current CDC figures show about 22.4 cases per million doses for Pfizer and 31.2 cases per million after the Moderna shot. Most of them had to go to the hospital, and all were home after a day at most.
The CDC did not announce whether or not it will listen to the advisor's recommendations, but the health officials are taking the study under advisement.
Copyright 2022, NewsBroadcast.com