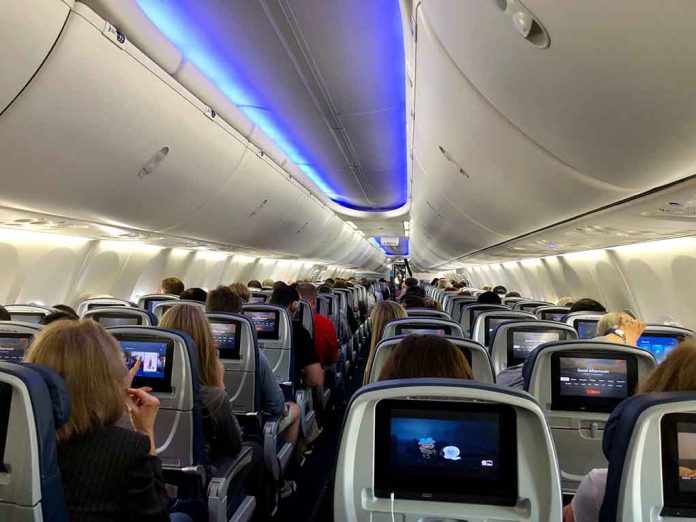 (NewsBroadcast.com) – With the COVID-19 pandemic entering its third year, travelers need to know the coronavirus status of places they plan to visit and plan accordingly. On February 14, the Centers for Disease Control and Prevention (CDC) announced it's adding six countries to its Level Four Very High travel risk category. The organization's four-tier system categorizes travel destinations based on how many COVID-19 cases they report over about a month, each level having its own corresponding recommendation. The CDC now advises people not travel to South Korea, Belarus, Azerbaijan, Polynesia, Saint Pierre, Comoros, or Miquelon.
Fox Business relayed the details of the restrictions on Twitter.
CDC COVID-19 travel list: Agency adds 6 'very high' risk destinationshttps://t.co/4Ig66TDzEe

— FOX Business (@FoxBusiness) February 15, 2022
The added destination spots reported over 500 new COVID-19 cases and an increasing trajectory per 100,000 people over 28 days, earning them a tier 4 spot and a recommendation of travel avoidance. Countries on level 3 reported between 100 and 500 cases per 100,000 over the same period, which the CDC still considers high risk and recommends only those fully vaccinated travel to these areas.
Although Level 1 and Level 2 have lower thresholds of less than 50 people and between 50 and 99 infection cases, respectively, the CDC still recommends only fully vaccinated people travel to the countries on the lists. It's important to note that the travel restrictions are merely recommendations, but the CDC urges those sick or exposed to stay home and self-quarantine.
However, travelers who had and recovered from COVID-19 within 90 days can travel without testing, regardless of vaccination status.
Copyright 2022, NewsBroadcast.com