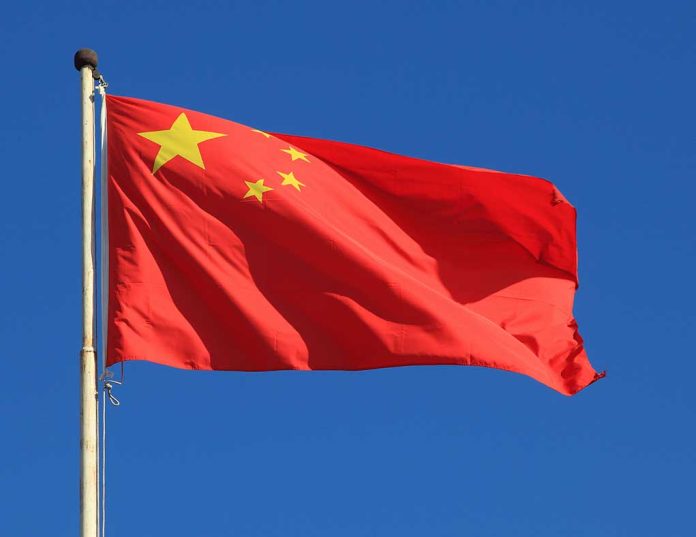 (NewsBroadcast.com) – The Chinese Communist Party (CCP) is renowned for its tendency to restrict and censor the people it governs. In recent months, for example, it has emerged that government-backed censors alter the endings of famous Western movies to avoid the spread of supposedly harmful ideas. Now, the CCP is going a step further.
In light of continuing protests against China's draconian COVID-19 containment measures, internet censors have targeted a passage from the Chinese national anthem that had been trending on Weibo. Over the weekend, many Chinese users published posts containing the opening line of "March of the Volunteers." The line is a reference to "slaves" rising up.
They were using the line to protest against the "zero-COVID" measures currently in place in Shanghai. These involve confining citizens to their homes completely, unless they're being tested for COVID-19. Additionally, the government is forcing people who test positive into state-sponsored quarantine facilities.
A hashtag containing the opening line of the "March of the Volunteers" is now no longer searchable on Weibo, which reported more than 570 million active monthly users last year. https://t.co/zdTej0TXP3

— Newsweek (@Newsweek) April 19, 2022
Earlier this week, it emerged that it's now impossible to search for that line of the song on the platform. If you try, you'll see a message telling you the page could not be found.
Do you think stories like this one might signal that the Chinese government is beginning to fear unrest from citizens disgruntled with its totalitarian agenda?
Copyright 2022, NewsBroadcast.com