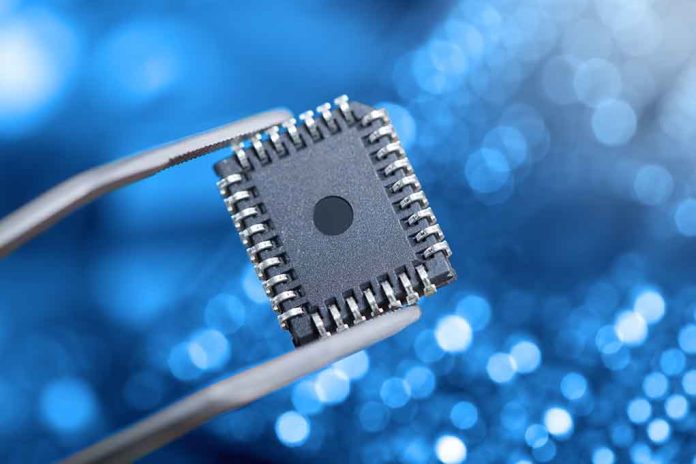 Oops! – New CHIPS Bill Gives China A Huge Boost
(NewsBroadcast.com) – After months of work, lawmakers in the US Senate passed the Chips and Science Act (CHIPS) that will boost the microchip manufacturing industry by nearly $300 billion to compete with China. The bill offers huge subsidies to build plants to make the high-tech commodities in America rather than relying on supplies from Asia, particularly Taiwan. Critics, however, point out large loopholes that could allow greedy companies to keep using products that directly benefit the Chinese Communist Party (CCP).
One of the most concerning workarounds involves "legacy" technology or older semiconductors still in use for basic tech. The problem is that the bulk of Chinese tech qualifies for the moniker, as the country's manufacturing industry tends to run several generations behind the rest of the developed world. That leaves the possibility that taxpayer funds could make their way to companies run by the CCP that were earmarked to compete with, not contribute to, China's slagging tech industry.
Senator Marco Rubio (R-FL) released a statement admonishing his colleagues in the upper chamber for passing such sloppy legislation. He believes the stripped-down safeguards will inevitably lead to fraud associated with the package.
I support passing a semi-conductor bill

But I can't support one which would allow companies receiving taxpayer money to keep making chips in China & that has insufficient guardrails to protect billions of dollars of taxpayer funded research and development from being stolen

— Marco Rubio (@marcorubio) July 26, 2022
China took the move as an assault on its economy. Officials from its embassy in Washington told Reuters that the bill stalls cooperation between the two countries and called it "entrenched in a cold war and zero sum game mentality."
While the objective of the bill is to bolster American technology and help US companies compete with the Chinese, is it worth spending that kind of money with flaws that could cost our country dearly?
Copyright 2022, NewsBroadcast.com