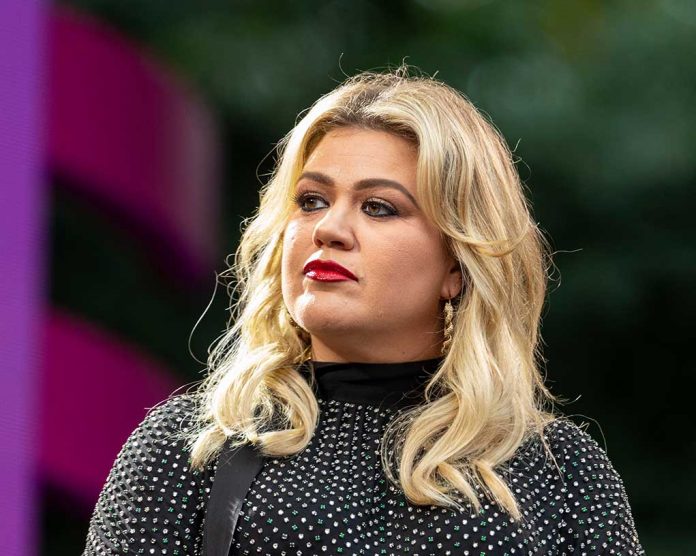 (NewsBroadcast.com) – When singer-songwriter Kelly Clarkson first won American Idol in 2002, no one knew what this incredible young singer's life would hold in store for her. After multiple Grammys, 100 number 1 hits, and selling over 25 million albums, to say she is a success is the understatement of the year.
But, like many celebrities, Clarkson's time has not always been easy, and she has now been ordered to pay nearly $200,000 per month in support payments to her ex-husband.
Kelly Clarkson filed for a divorce from her husband, Brandon Blackstock after seven years of marriage in June 2020. Blackstock had requested $436,000 per month in support from the music star, but a judge granted him $195,601 per month instead.
Despite the fact that Clarkson has primary physical custody of their two children, Blackstock's payments include $150,000 per month in spousal support and $45,601 per month in child support.
People Magazine shared more specifics on the divorce:
Kelly Clarkson to Pay Brandon Blackstock Nearly $200,000 a Month in Spousal and Child Support https://t.co/zLLtFYJNpT

— People (@people) July 28, 2021
While Clarkson will not have to pay this $2.34 million a year alimony to her ex-husband forever, it is certainly a large chunk of change for Blackworth to receive, especially given his net worth is already estimated to be around $10 million. While divorce is always messy, it does seem like Clarkson is putting her children first and wanting to prioritize their health and well-being.
On the bright side, fans of Clarkson could even get a raw and emotional album in the next year or two as the "Stronger" singer works through this rough patch.
Copyright 2021, NewsBroadcast.com