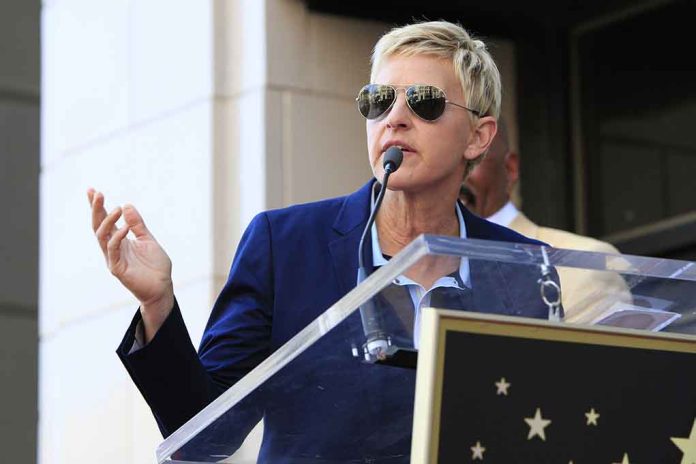 (NewsBroadcast.com) – According to the IMDB website, The Ellen DeGeneres Show premiered on September 8, 2003, aired over 3,300 episodes, and has won 85 awards, including numerous Daytime Emmys. The namesake recently announced on her Twitter account that her final appearance will air on May 26, 2022. The shows leading up to it will include former First Lady Michelle Obama, Kim Kardashian, and Ellen's wife, Portia de Rossi.
My final episode airs on May 26. I'm going to miss this. pic.twitter.com/A9tJNuyi93

— Ellen DeGeneres (@TheEllenShow) March 16, 2022
It seems that she plans to make her exit in a pretty "DeGenerous" way ,and she will reportedly pay out staff bonuses of approximately $2 million in total. The Deadline website reported that sources claim they will be paid out based on length of employment at these tiers:
One to four years receive two-weeks pay
Four to eight years, three weeks
Over eight years, six weeks
Although the star has become a household name and insists that season 19 was meant to be her last, some believe that it may be connected to the bombshell report in July 2020, saying that employees claimed that the atmosphere surrounding it made for a "toxic work environment." Allegations included racist behaviors, strict rules about staff interactions with DeGeneres, and dozens of reports that senior executives behind the scenes engaged in a pattern of sexual harassment against female employees.
Copyright 2022, NewsBroadcast.com