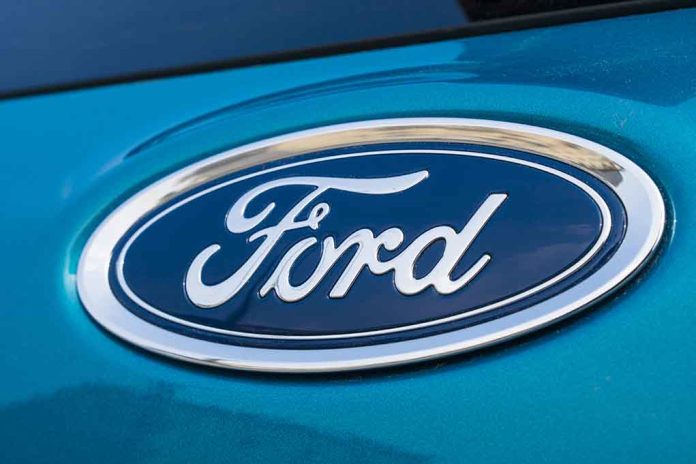 (NewsBroadcast.com) – As President Joe Biden continues to push and incentivize car makers to switch to producing electric vehicles, one company appears to have sparked interest with consumers. US car manufacturer Ford just announced it would more than triple the production of its new electric truck to meet customer demand.
On Tuesday, January 4, Ford announced it will make at least 150,000 electric F-150 Lightning trucks to match the preorders flooding in. The automaker previously planned on making only 40,000 trucks, but doubled that to 80,000 last year when interest took off. However, in December, pre-orders reached nearly 200,000, forcing Ford to boost its expected production once again.
The Hill shared more about the production change:
Ford doubling production of electric F-150 pickup trucks "to meet soaring customer demand" https://t.co/BMdP2Cc9n1 pic.twitter.com/L2348tttBG

— The Hill (@thehill) January 4, 2022
The F-150 Lightning costs around $40,000 before taxes, and the announcement of its ramped-up production caused Ford stocks to rise 9% early Tuesday. For now, so many people have preordered the truck that the automaker stopped taking refundable reservations.
So, Americans seeking an electric truck next year may have to turn to the newly released Chevrolet Silverado EV coming to the streets in Fall 2023. Seeing all these announcements and the excitement surrounding them poses the question: are electric vehicles truly the future of cars and even trucks in the US?
Copyright 2022, NewsBroadcast.com