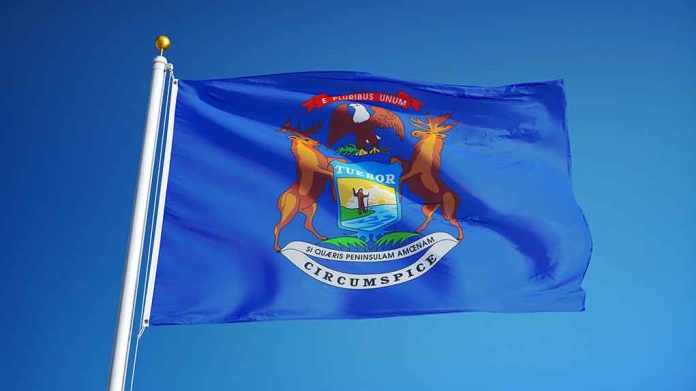 (NewsBroadcast.com) – From celebrities to talk show hosts and even politicians, it seems that scandal is never far behind some of the nation's most well-known names. Some people are easily able to clear their name from the gossip, but for former Michigan House Speaker Lee Chatfield (R), that might not be so easy.
Rebekah Chatfield, 26, recently filed a criminal complaint against politician Lee Chatfield, claiming that he sexually assaulted her starting in her teenage years until 2021. Rebekah is the wife of the lawmaker's younger brother and grew up close to the family. She attended a christian school where Lee taught and a church his father pastored.
Rebekah claims the abuse started when she was 15 when Lee began to groom her, but Newsweek shared Lee Chatfield's statement on when he says the "relationship" began:
Chatfied denied the allegations through his lawyer, who said he had an affair with his sister-in-law that began when she was over 18. https://t.co/aC1VzlPopN

— Newsweek (@Newsweek) January 9, 2022
While Chatfield maintains the relationship between him and his sister in law was completely legal and consensual, Rebekah and her family clearly claim otherwise. Now, both parties must wait for an investigation by the Michigan State Police to bring the facts surrounding this complex situation to light. Hopefully, if there was any deception, abuse, illegal acts, or manipulation, investigators and the courts can swiftly bring truth and justice to Ms. Chatfield.
Copyright 2022, NewsBroadcast.com