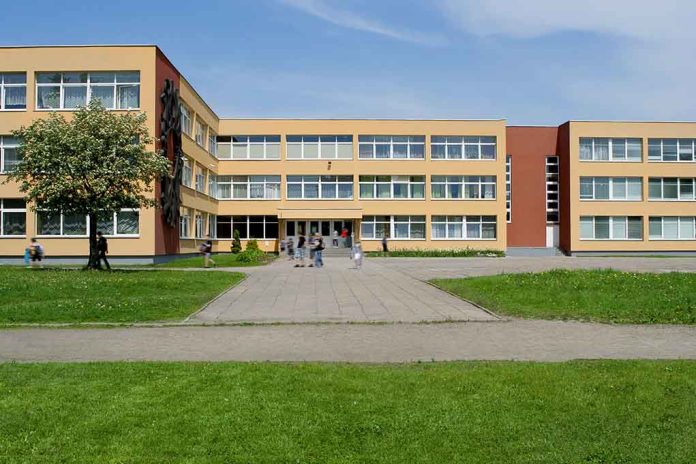 (NewsBroadcast.com) – When Glenn Youngkin surprisingly won the gubernatorial race in Virginia, his platform largely rested on promising to uphold parents' rights in schools. On his first day in office, the new governor made good on his word.
On January 15, Youngkin began his term by signing 11 executive orders. He tackled some of the most pressing issues, including banning critical race theory curriculum and giving parents the right to determine if their children will wear masks in school. He also issued orders initiating an investigation into Loudoun County Public Schools.
VIRGINIA: Glenn Youngkin Orders Investigation Into Loudoun County Schools Over 'Gender-Fluid' Bathroom Rapeshttps://t.co/iBIw6IepXJ

— National File (@NationalFile) January 16, 2022
Youngkin issued the order in response to an alleged sexual assault in the school bathroom involving a male student wearing a skirt and identifying as nonbinary. School officials transferred the offending student to another school while keeping the whole incident quiet. Once at the new educational facility, the student reportedly sexually assaulted another girl.
Loudoun County school officials face accusations of trying to cover up the situation. The school board even had the father of the assaulted girl arrested at a meeting after he brought up the incident and demanded answers.
The school announced on January 14 it had completed an internal investigation, but officials refused to release the findings. The Superintendent, Scott Ziegler, continues to deny the incident occurred despite a criminal case that found the nonbinary student guilty, entered him into a residential treatment program, and forced him to register as a sexual offender for life.
The new governor's orders address issues the people feel the last administration ignored. Youngkin is starting strong as the 74th governor and first Republican to hold the office in over a decade.
Copyright 2022, NewsBroadcast.com