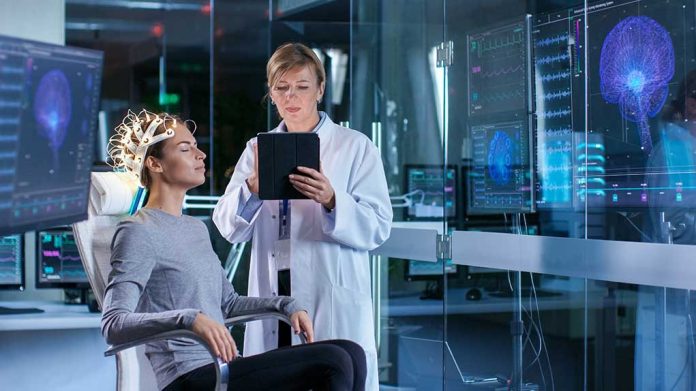 (NewsBroadcast.com) – A recent study by the American College of Cardiology reconfirmed that drinking alcohol in moderation may help heart health by relieving stress signals in the brain. However, is it turns out, the same can't be said for the brain itself which suffers from even moderate levels of daily drinking.
Americans have been told for quite a while now that moderate drinking (one drink per day for women, and two for men) can have certain health benefits. These can include recasting the risk of dying of heart disease and suffering an ischemic stroke, according to the Mayo Clinic. Of course, things cannot be quite that simple, especially when it's a recreational activity.
Listening to the news or politicians without a beer is worse for your brain! 😀

Even three pints of beer a week is bad for your brain https://t.co/6gBGgzs9xg via @MailOnline

— Alex Jackson-Smith (@JacksonSmithA) March 4, 2022
In an article in the peer-reviewed Nature Communications published on March 4, 2022, researchers examined more than 36,000 brain scans taken from the United Kingdom (UK) Biobank of generally healthy people between the ages of 48 and 78. They were looking to see how alcohol consumption affected the brain.
Their findings suggest that a 50-year-old person who drank roughly a half pint of lager beer (what they call one unit) each day would see the effective age of their brain to be 50.5 years, compared to a nondrinker. Doubling that to the equivalent of a medium-sized glass of wine it advances to 52.5 years. So, one regular drink a day would equate to 14 units, which is what one of the authors said the United States governmental guidelines say is within "safe drinking limits," as reported in the Daily Mail.
Copyright 2022, NewsBroadcast.com