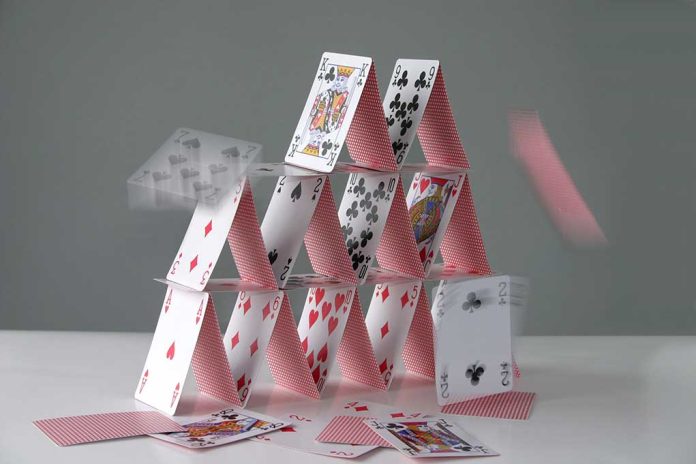 Government Report Shows An Inside Collapse Is Coming.
(NewsBroadcast.com) – There are laws in the United States that detail how a person can enter and become a "resident alien." However, sometimes a group takes over the reins of power and hordes of people feel like they have been invited to pour over the country's southern border. That's what happened just after the inauguration of President Joe Biden.
It's been estimated that Customs and Border Protection (CBP) agents came across approximately 720,000 illegal immigrants between March and June 2021. According to an internal report written by the Department of Homeland (DHS) Security Inspector General that was exclusively obtained by The Washington Free Beacon, this has led to problems that could indicate the entire system is getting ready to implode.
IG Report Shows Immigration System Buckling Under Pressure https://t.co/yH79z98QF0

— Senator John Cornyn (@JohnCornyn) July 20, 2022
Apparently, the overwhelmed agents failed to record US addresses for approximately a third (~240,000) of border crossers. Part of this could be (read: absolutely was) because the computerized systems weren't up to the task, and they took to writing the information on whiteboards with dry-erase markers.
The report indicates that somewhere around 30% of those released to the interior of the country, perhaps unsurprisingly, elected to ignore the terms they agreed to abide by such as mandatory check-in within 60 days. The Biden administration has infamously cut back on deportations with under 60,000 illegal immigrants being sent packing in the fiscal year 2021.
What do you think the Biden administration should do about the immigration crisis?
Copyright 2022, NewsBroadcast.com