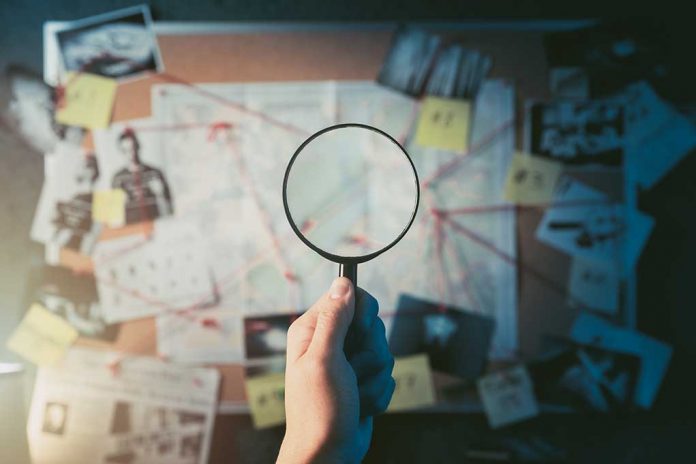 (NewsBroadcast.com) – A cross-country road trip is a typical American dream, made exceedingly more popular over the past few years with the rise of influencers on social media. For blogger Gabby Petito, however, this dream turned into a disaster. Weeks after she went missing, the investigation into her death gets stranger by the hour.
After leaving New York in early July with boyfriend Brian Laundrie, the pair traveled across the midwest, finally ending up in the Grand Teton National Park in Wyoming around August 25.
During their trek, the Moab City Police Department responded to a call reporting a domestic dispute occurring between the couple, claiming Laundrie struck his girlfriend in the face. Bodycam footage from August 12 shows a distressed Petito defending her boyfriend, telling officers she had "personal issues" and was not allowed back in the van until she calmed down. Police separated the couple for the night, but did not make any arrests.
The remains found in a state park in Wyoming were confirmed as Gabby Petito's, her death ruled a homicide. https://t.co/sPNQZWvnUe

— Newsmax (@newsmax) September 22, 2021
On September 1, Laundrie returned to his Florida home with the van – but without Petito. Two weeks later, on September 14, Laundrie disappeared as the search for Petito ramped up. A few days later, the FBI found human remains matching Petito's description in a dispersed campsite in the Tetons.
On Tuesday, September 21, a Wyoming coroner identified those remains as Petito's and ruled her death a homicide.
Now, the FBI is searching cars and residences connected to Laundrie in hopes of finding this man on the run.
Hopefully, law enforcement officials find Laundrie soon in order to get a better understanding of just what happened to Gabby Petito and bring justice and closure to the situation.
Copyright 2021, NewsBroadcast.com