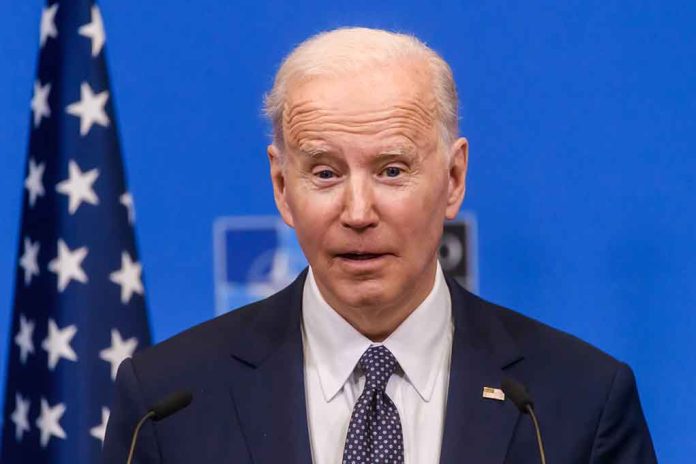 Biden's Biggest Supporters Just Bailed
(NewsBroadcast.com) – A familiar scene from the Road Runner cartoons shows the namesake bird defying the law of gravity, while his nemesis Wile E. Coyote plummets into the canyon. The approval ratings of President Joe Biden seem to be mimicking that drop, in general, but specifically among Hispanic voters who have historically been considered solidly in the Democratic Party's camp.
Quinnipiac University regularly publishes polls on the opinions of Americans about the state of the country and the political climate surrounding those who have been sent to Washington DC. To say that the results published on May 18, 2022, are drastically different from the May 26, 2021 version might be a bit of an understatement.
🚨POLLING ON HISPANIC VOTERS:

📉60% disapprove of the way Biden is handling his job as president

📉66% disapprove of the way the Democrats in Congress are handling their job

📉78% are dissatisfied are you with the way things are going in the nationhttps://t.co/PTAOFLhVkm

— Nicole Morales (@nicolemoralesdc) May 18, 2022
Last year, when asked whether or not they approved or disapproved of the way President Biden is doing his job, Hispanic respondents saw him in a favorable light at 55%, with 29% disapproving. Twelve months later, that has completely flipped to a 26% favorable and 60% disapproval rating. When specifically asked about the economy, he suffered a massive drop from 54% to a meager 27%.
One issue that might surprise a casual observer is how he is handling issues at the US-Mexican border, in 2021, the approval and disapproval numbers were in his favor at 49% and 35% respectively, but now stand at 31% and 54%. Among black voters, he is still seeing strong support, but even there he is seeing losses from an overwhelming 85% support and 5% disapprove general approval to a 63% and 28% split this year.
While the polls don't ask for reasons why people respond the way they do, some experts believe the strong religious background of many Hispanic voters could be at odds with the agenda of Biden and the far Left.
Copyright 2022, NewsBroadcast.com