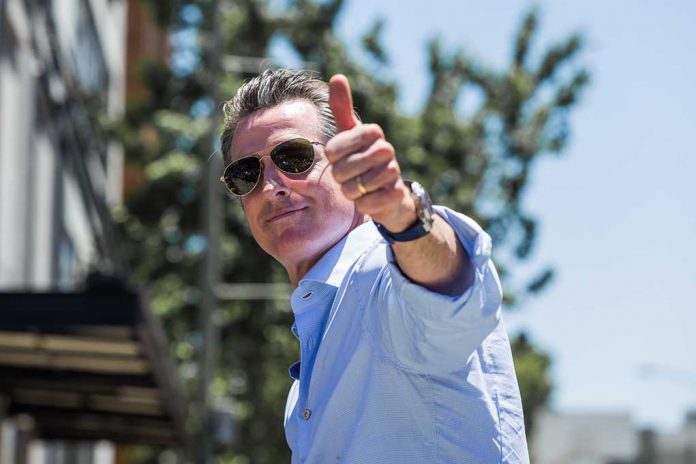 (NewsBroadcast.com) – Over the last month, voters cast their ballots — whether by mail or in-person — for California's recall election. Fed up with draconian measures and hypocritical actions related to the COVID-19 pandemic, over 1.7 million residents signed a petition to recall Democratic Governor Gavin Newsom. Then, on September 14, the people spoke, choosing to keep him in office.
While he started out with strong polling numbers and eventually won, it seemed uncertain for Newsom for a while. In July, polls showed his probability for winning the recall dropping, and there was real concern among his campaign staff.
So, what changed?
Democratic Strategies
California trends largely blue, as evidenced by the presidential elections of years past. In fact, the last Republican candidate to win the state was George H.W. Bush in 1988. Using this information, Newsom's campaign took an aggressive approach to successfully defend against the recall.
What did they do?
Simple. When Larry Elder stood out as the most likely candidate to replace Newsom should the recall succeed, Newsom's campaign had a target. Then, they capitalized on the beliefs of Democrats in the state. Namely, they took aim at Elder, painting him as anti-science and comparing him to former President Donald Trump. They insisted Elder would reverse protective measures the moment he won.
For many Democrats, this was a no-go. They didn't want the mandates, either those for masks or vaccines, reversed. Polls showed that anxiety over the Delta variant steadily increased, and many took to the streets demanding mask mandates.
Newsom Takes a Stand
These mandates are likely what sealed Newsom's win. The majority of Californians favor wearing masks. As a matter of fact, according to a Spectrum News poll, over 80% support requirements for face coverings in schools, offices, and public spaces like stadiums. A whopping 78% also support wearing them in restaurants and bars.
To this effect, Newsom strongly came out in favor of vaccinations, particularly for teachers and staff. This, experts say, along with the public health order, is what caused the turning point in his campaign. In short, he appealed to the majority, and they're the ones who turned out at the polls.
There's no doubt Newsom has made mistakes and been called out on them — very publicly. However, it's the campaign strategies ensuring he keeps his role as California's governor — for now. He's up for re-election in 2022, and it's anybody's guess how that will go.
Copyright 2021, NewsBroadcast.com