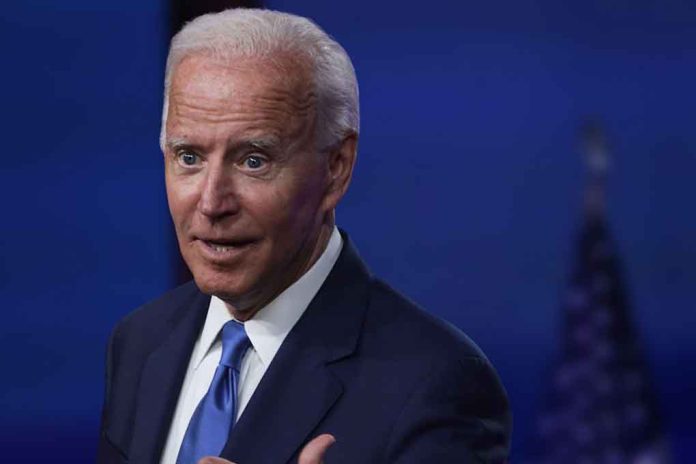 (NewsBroadcast.com) – During part of President Joe Biden's State of the Union (SOTU) address on March 1, Representatives Marjorie Taylor Greene (R-GA) and Lauren Boebert (R-CO) heckled the Commander in Chief for his words. When asked by an interviewer about the incident the following day, White House press secretary Jen Psaki stated the outburst said "more about them" than anything. She also said the timing coincided with the president talking about unity and curing cancer, but didn't elaborate further on the Congress members' actions.
Newsmax shared part of Psaki's reaction on Twitter.
White House press secretary Jen Psaki on Wednesday brushed off a question about the Republicans who heckled President Joe Biden during the State of the Union speech the night before, including when he spoke of his late son, Beau Biden.

— Newsmax (@newsmax) March 2, 2022
Others expressed outrage and embarrassment about Greene's and Boebert's conduct during the speech. In fact, several in attendance booed them after the incident. Rep. Sheila Jackson Lee (D-TX) pointed out that while every American has the right to free speech, they should have used "decorum" in that setting and showed respect for the POTUS.
Sen. Mike Braun (R-IN) agreed with the sentiment, saying what the two Representatives did was wrong. However, they clearly had a message they wanted to send to Biden and leaned on the First Amendment to do so. Even though many felt there was a more appropriate time to address certain issues, the Representatives were within their rights to express themselves at the event.
Copyright 2022, NewsBroadcast.com