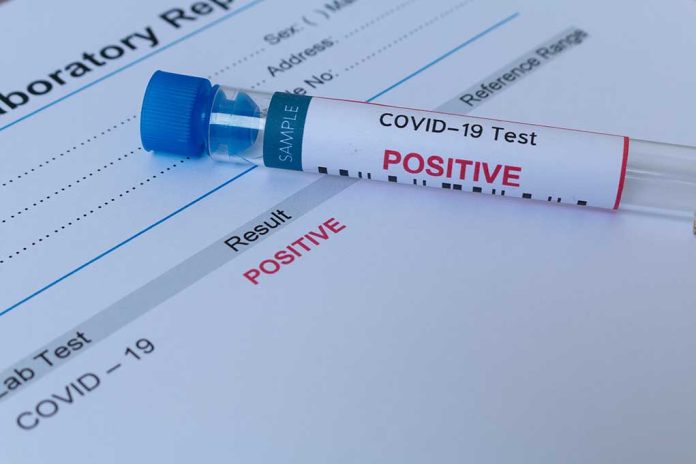 (NewsBroadcast.com) – In the movie Groundhog Day, the character played by Bill Murray relived that February 2 in a seemingly endless loop, over and over again. It wouldn't be surprising if White House Press Secretary Jen Psaki felt something similar as she has just announced she had tested positive for the COVID-19 virus for the second time in under five months.
The similarity didn't stop there because when she last told the world about it on Halloween day, as President Joe Biden boarded Air Force One and jetted off for the G-20 summit in Italy. Now, the president has left Psaki behind again as he headed off to another European summit. This time, he met with the North Atlantic Treaty Organization (NATO) countries to discuss Russian President Vladimir Putin's invasion of Ukraine.
Jen Psaki Contracts COVID-19 For Second Time in Five Months https://t.co/vTdNznEgDe

— National File (@NationalFile) March 22, 2022
Back at the White House, it seems confusion still reigns supreme regarding the handling of mask and vaccine related mandates. First Lady Jill Biden has extended an invitation to the spouses/partners of those serving in Congress for a reception.
Erika Donalds, the wife of Republican Florida Representative Byron, shared what she says is a screenshot of the invitation, stating the unvaccinated must stay 6 feet away from others and "wear a mask at all times, including abstaining from eating and drinking." This measure, even though one of her husband's inner circle, fully vaccinated, contracted the virus twice, proving it's still possible for vaccinated people to catch and transmit the virus.
Copyright 2022, NewsBroadcast.com