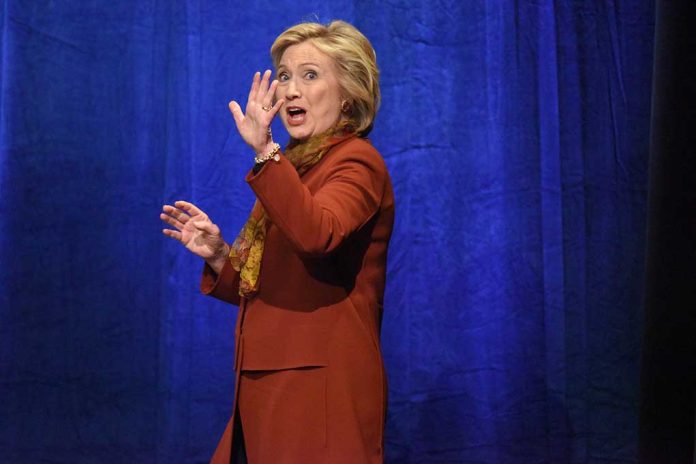 (NewsBroadcast.com) – In the months leading up to the 2016 presidential election, Hillary Clinton's campaign insisted former President Donald Trump colluded with Russia in an effort to interfere in the election results. The infamous Steele Dossier was the main report that outlined alleged misconduct and conspiracy between Russia and Trump's campaign. However, that report was largely discredited in 2021, when Special Counsel John Durham's investigation resulted in the arrest and indictment of Russian analyst Igor Danchenko and Clinton campaign lawyer Michael Sussmann. Sussmann's lawyers recently tried to have his case thrown out, but the judge had other ideas.
Sussmann Indicted for Lying to FBI
Sussmann was indicted on September 19, 2021, on a charge of lying to the FBI in 2016 about Trump's purported ties to the Russian government. During the meeting, Sussmann claimed he was not speaking on behalf of any client, but it later came to light that he was working on Clinton's campaign and had received payment for his services. The case gained traction when Durham filed motions in the case claiming there was evidence collected from the White House when Trump was in office. Durham later denied there was any claim of Clinton and the DNC "infiltrating" the White House's servers.
Defense Tries to Toss Case
In the weeks leading up to the trial, Sussmann's defense attorneys tried to have the case dismissed, saying it was no secret that the attorney was involved with the Democratic party. Additionally, Sussmann denies lying, but says even if he did lie, it wasn't material enough to warrant the FBI opening a probe strictly on the information he provided. However, US District Judge Christopher Cooper ruled against this attempt in a six-page report.
In his ruling, Judge Cooper said, "The battle lines thus are drawn," but he couldn't "resolve this standoff prior to trial." He cited US Code § 1001, saying the materiality of Sussmann's statement "is a question that generally must be answered by a jury." Cooper further suggested that the defense's motion may not be wholly unsupported, but it is not up to him as a judge to answer that question. "The court is unable to make that determination … before hearing the government's evidence," he wrote, saying it's imperative the case go to trial.
Sussmann has pleaded not guilty to the charge against him and maintains he didn't lie to the FBI, calling the prosecution politically motivated. His trial is slated to begin on May 16.
Copyright 2022, NewsBroadcast.com