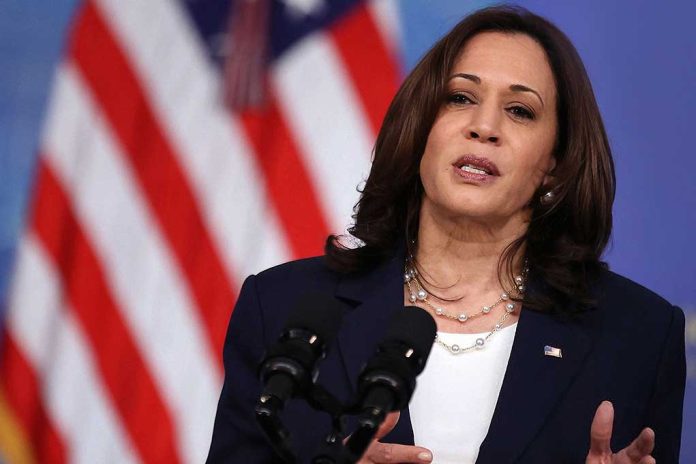 (NewsBroadcast.com) – It seems not all is well in the White House. As Vice President Kamala Harris' approval ratings continue to wane, new reports show that President Joe Biden and his advisors are choosing to sideline Vice President Harris rather than give her the support needed to carry out her duties.
On Sunday, November 14, CNN published an article with details from interviews with over 30 different people close to the Vice President about her role in the current administration. As President Biden faces increasing criticism, his aides have apparently chosen to give all their attention to saving his presidency rather than supporting Harris as she faces criticism for not living up to expectations or displaying fervor in her role.
The lieutenant governor of California, Eleni Kounalakis, who is a close friend to the Vice President, emphasized that there is certainly "frustration" on Harris' side. Additionally, she feels she can be "more helpful" than what Biden is currently asking of her. One staffer close to the situation called the relationship between the first and second in command an "exhausted stalemate."
The New York Post shared more on this tense partnership:
Kamala Harris sidelined amid growing tensions with Biden, insiders say https://t.co/mf6OKg84hS pic.twitter.com/wIMbMGgnwo

— New York Post (@nypost) November 15, 2021
The White House gave Harris charge over hard-to-fix issues like the border crisis, seeming to set her up more as a scapegoat for the current administration's issues than anything else. On top of that, Harris has often fumbled through Twitter posts and interviews, causing the administration even more embarrassment. Less than a year into their time in office, it seems Biden and Harris are undeniably at odds with each other, likely making for a lengthy next three years.
Copyright 2021, NewsBroadcast.com