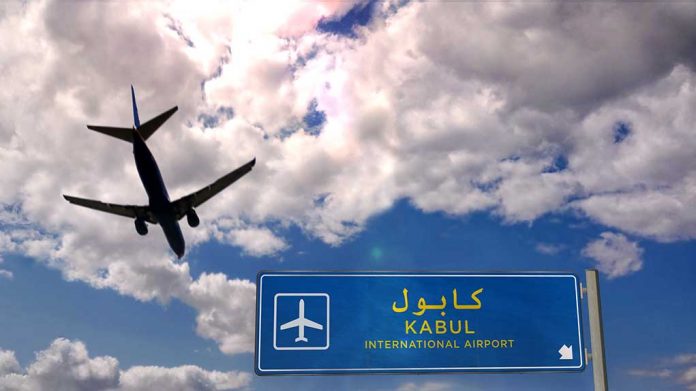 (NewsBroadcast.com) – The United States military is scrambling to evacuate as many Americans and Afghans as possible from Afghanistan before the August 31 deadline. As tens of thousands of people are flown out of the nation every day, it is a race against the clock in which every seat counts. Yet, two House lawmakers decided to fly to Kabul this week for a quick fact-finding trip to better understand the crisis.
On Tuesday, August 24, House Representatives Seth Moulton (D-MA) and Peter Meijer (R-MI) traveled to Kabul to "conduct oversight on the evacuation." After leaving, they shared photos from the trip on Twitter:
Today with @RepMeijer I visited Kabul airport to conduct oversight on the evacuation.

Witnessing our young Marines and soldiers at the gates, navigating a confluence of humanity as raw and visceral as the world has ever seen, was indescribable. pic.twitter.com/bWGQh1iw2c

— Seth Moulton (@sethmoulton) August 25, 2021
The State Department, Pentagon, and House Speaker Nancy Pelosi (D-CA) all spoke out against the trip, which was not sanctioned or funded by the government. One senior administration official told the Washington Post the venture was "as moronic as it is selfish." Another diplomat emphasized that it "deserves admonishment" since the Department of Defense (DOD) asked that no lawmakers travel to the region.
While the two Congressmen assured Americans that they did not take seats from those needing evacuation, many citizens still question the safety and purpose of the trip.
Copyright 2021, NewsBroadcast.com