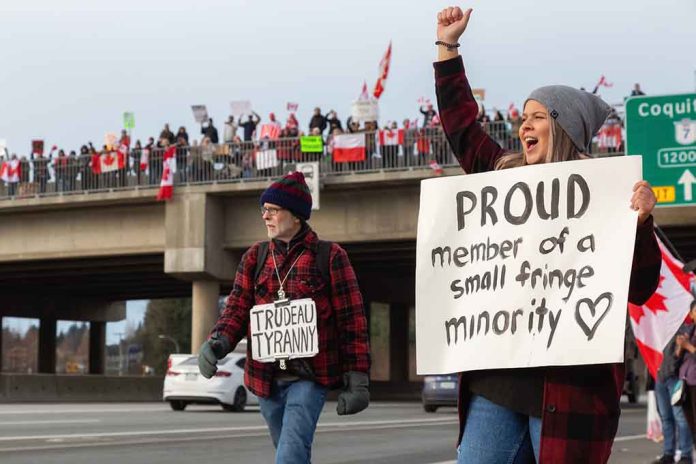 (NewsBroadcast.com) – On February 14, Canadian Prime Minister Justin Trudeau invoked the country's Emergencies Act as part of an effort to end the Freedom Convoy protests in Ottawa. The Premier of Alberta, Jason Kenney, believes the PM's move was "unjustified in the circumstances," and announced he was filing a lawsuit against Trudeau to suspend its use.
Kenney stated that Canadian lawmakers created the Emergencies Act top stop a coup, an insurrection, or other event threatening "Canada's democratic institutions," but the blockades in the capitol don't fit those parameters. Although he stated the situation warrants restoring law and order, he said the liberal leader overstepped his authority and should leave the issue for police to handle.
The Daily Wire shared the details of Kenney's suit against Trudeau on Twitter.
Canadian Premier Suing Over Trudeau's Use Of Emergencies Act: 'There Is No Insurrection Or Coup' https://t.co/XwgzMXeor4 pic.twitter.com/P474UgazEz

— Daily Wire (@realDailyWire) February 20, 2022
Meanwhile, the prime minister doubled down on his authoritarian reaction to the convoy, calling the emergency powers "necessary" to end the paralyzing blockade. Trudeau said his move gave authorities what they needed to stop the protest and remove the convoy participants.
However, the Alberta premier accused the PM of coercion by compelling financial institutions to freeze the protesters' assets just because he disagreed with their viewpoint. Kenney called on other province leaders to join him in the suit, although he doesn't believe they will.
Copyright 2022, NewsBroadcast.com