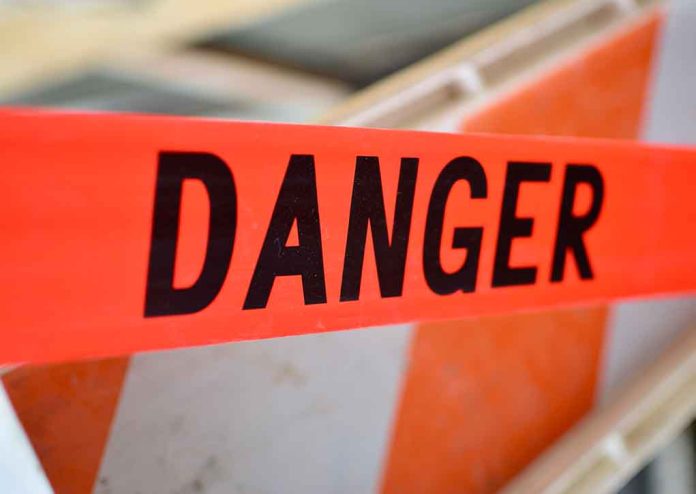 DANGER – Threats to SCOTUS Very Real
(NewsBroadcast.com) – Draft opinions are preliminary documents that Supreme Court justices exchange among themselves for them to review and prepare their dissenting or concurring opinions. For the first time ever, a draft opinion from the Supreme Court of the United States (SCOTUS) was leaked by someone, presumably within the building, and published by POLITICO. There are concerns the leak could lead to violence.
The leak pertains to the justices' ruling on the case Dobbs v. Jackson Women's Health Organization about a Mississippi 15-week abortion ban. From the leaked draft, it appears that a majority of the justices are leaning towards overturning two prior cases that legalized abortion: Roe v. Wade (1973) and Planned Parenthood v. Casey (1992). As far as "hot button" issues go, this topic rates somewhere near the temperature of the earth's core, if not the sun. Those who are responsible for the security of the building recognized this and installed barricades around the Supreme Court building to protect the justices and their staffers within minutes of the story breaking.
I got the alert as I was passing SCOTUS — barricades were going up right then.

— Cami Mondeaux (@cami_mondeaux) May 3, 2022
The official SCOTUS blog confirmed the draft is real, but noted that "it does not represent a decision by the court or the final position of any member…." This unprecedented leak could put the justices in danger. Chief Justice John Roberts slammed the leak, calling it a betrayal, and opening an investigation into what happened.
JUST IN: The Supreme Court confirms the authenticity of the draft opinion revealed last night by Politico. The chief justice has ordered an investigation into the leak. pic.twitter.com/XZweHdyhCG

— SCOTUSblog (@SCOTUSblog) May 3, 2022
Fortunately, at the time of this writing, there hasn't been any violence. The barriers seem to be serving their purpose. Crowds have gathered outside of the Supreme Court building but they've been peaceful. Hopefully, it will stay that way.
Copyright 2022, NewsBroadcast.com