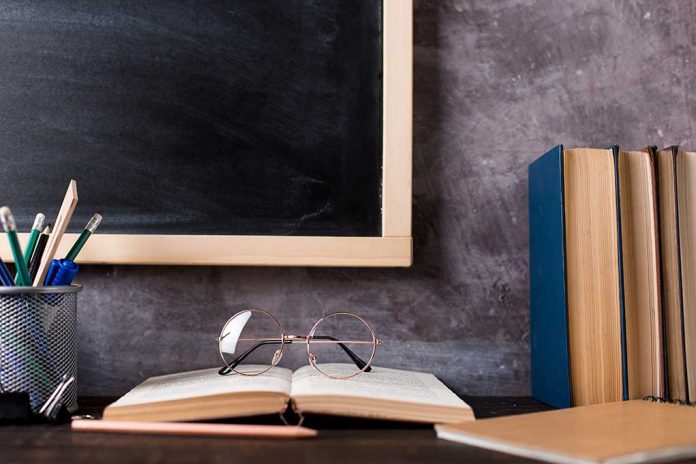 (NewsBroadcast.com) – Teachers in this nation face an incredibly difficult task: educating the next generation and encouraging them to be critical thinkers, all while showing them what it means to be an American and contribute to society. One Michigan middle school teacher recently chose to teach an important lesson by giving up his impactful position after the school administration repeatedly asked him to take down a pride flag from his classroom.
On Friday, November 19, the principal at Three Rivers Middle School sent an email to teachers and staff directing them to remove pride flags from their classrooms "due to an external challenge… that has reached the [school] board level." However, Russell Ball, who taught family consumer science to seventh and eighth graders and identifies as bisexual, refused to take down his flag.
After receiving a second email and a text message directly from the principal, Ball decided to pack up his classroom during his planning period and resigned on Monday, November 22.
Fox News shared more about the story:
Michigan middle school teacher quits after refusing to remove pride flag: 'Oppression'https://t.co/lrih9UaIq9

— Fox News (@FoxNews) November 29, 2021
In the United States, citizens enjoy the freedom to express themselves and their beliefs however they see fit. With this, it is understandable that Ball quit his job after the school board infringed on those rights. According to the school district, this is an "ongoing" situation as the school and a local law firm sift through the best practices involving school policies and flag displays. Hopefully, they come to the conclusion that every citizen has the right to display whatever flag they so choose.
Copyright 2021, NewsBroadcast.com