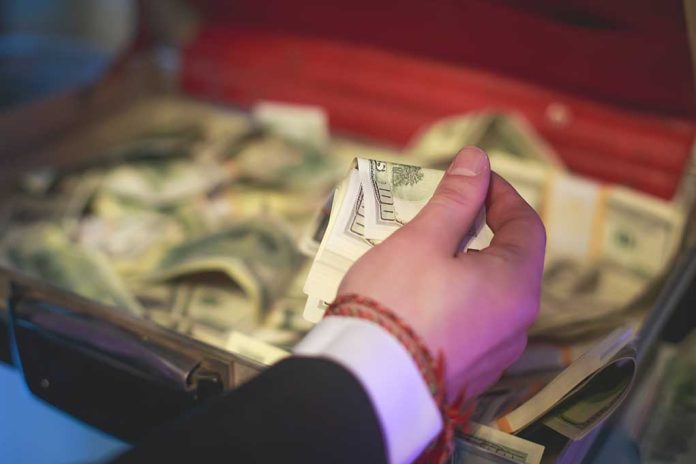 (NewsBroadcast.com) – The government passed numerous relief programs to help Americans and businesses survive the COVID-19 pandemic. Qualifying individuals received several checks over the course of a year to help make ends meet. Through the Coronavirus Aid, Relief, and Economic Security (CARES) Act, businesses had the opportunity to apply for economic relief through the Paycheck Protection Program (PPP) and the Economic Injury Disaster Loan (EIDL) program.
Unfortunately, as with any source of economic aid, there's always the potential for fraud. Thankfully, the government caught and convicted one man who fraudulently received $1.8 million.
Submitting Fraudulent Applications
Between April and May 2020, when the pandemic programs rolled out, Hassan Kanyike applied for economic relief. He submitted six PPP and two EIDL applications, all of which contained fraudulent information. According to the loan papers, he intended to pay employees at both of his businesses. With the applications, Kanyike included fake tax filings for his used car business, Falcon Motors, overstating payroll expenses. He applied for $1.8 million in relief but was granted $1,000,000 from the SBA and another $300,000 through the EIDL program.
That's not all, though. Kanyike also applied for additional Employer Identification Numbers to apply for more loans — for the same company.
Scheme Comes Unraveled
Upon investigation, authorities from the Homeland Security Investigations and the Treasury Inspector General for Tax Administration discovered Kanyike overstated his payroll expenses, and he actually had no employees on staff. Instead, he used the money he received from the pandemic relief programs for personal reasons, not his applications' stated reasons.
Kanyike was arrested in December 2020 as he was about to board a flight to Dubai. It turns out he had transferred around $762,000 to an account in his home country, Uganda. Authorities slapped him with a wire fraud charge, to which he pleaded guilty in March 2021.
The courts sentenced Kanyike to federal prison for 51 months for his crime. Additionally, he has to pay restitution to the agencies and lenders he deceived, to the tune of $1,302,550, plus an additional $20,000 fine.
Unfortunately, Kanyike's case is not the only one of this nature. The Department of Justice's Fraud Section has prosecuted more than 100 individuals who purported to scam the government and those who needed the money most.
Copyright 2021, NewsBroadcast.com