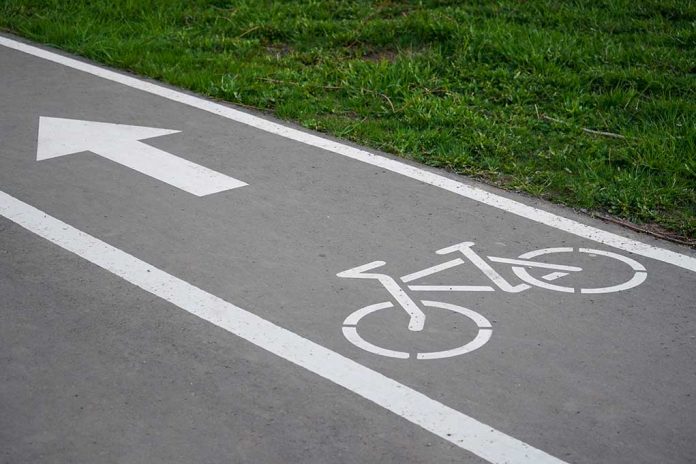 (NewsBroadcast.com) – Anyone's life can drastically change in the blink of an eye. For one San Diego resident, this happened when he hit a bump in the road while riding his bicycle in May of 2016. The bump launched the man off his bike, and he landed on his head, resulting in multiple horrific injuries. Now, 5 years later, he won $2.7 million in cash settlements from his case against the city.
On May 22, 2016, 40-year-old Michael Cizauskas was biking along Carmel Valley Road in San Diego when he hit a 2-inch bump in the concrete and crashed. The accident resulted in a "traumatic brain injury" and injuries to his hip, femur, and shoulder. Cizauskas' lawyer, Kane Handel, said that her client, who was a contractor, will never be able to move normally again despite multiple surgeries.
On August 3, 2021, the San Diego city council approved a $1.75 million payout to Cizauskas from the city's public liability fund. He will also receive $30,000 from an arborist and $1 million from a landscaper under contract to maintain the stretch of road where he crashed.
The San Diego Union-Tribune was one of the first outlets to report on this enormous settlement:
San Diego paying $1.75M to man hurt in Carmel Valley bicycling crash https://t.co/xiebbqc1rQ [Breaking] pic.twitter.com/iOAQXlvDs3

— The San Diego Union-Tribune (@sdut) August 13, 2021
San Diego Mayor Todd Gloria acknowledged his city's "long, unfortunate history of neglecting its infrastructure needs." Hopefully, this settlement will be the wake-up call the city needs to repair its roads and install bike lanes to keep its citizens safer. If not, it will likely continue paying out millions every year as poor infrastructure injures more citizens and causes more lawsuits.
Copyright 2021, NewsBroadcast.com