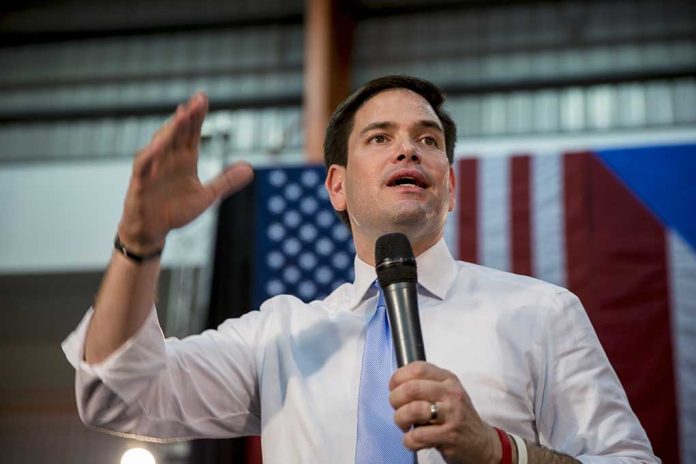 (NewsBroadcast.com) – On February 9, concerns surfaced regarding the federal funding of safe smoking kits for Americans suffering from addiction and the items contained in the packages. In response, Senators Marco Rubio (R-FL) and Joe Manchin (D-WV) created a bipartisan bill to prevent the government from using taxpayer money to buy and distribute syringes, needles, and other drug paraphernalia to addicts. The lawmakers believe supplying those with addiction with items making it easier to continue down a destructive path is not "the answer."
Mike DeBonis shared a summary of the Preventing Illicit Paraphernalia for Exchange Systems (PIPES) Act on Twitter.
Inbox: "Today, U.S. Senators Joe Manchin (D-WV) and Marco Rubio (R-FL) introduced the bipartisan Preventing Illicit Paraphernalia for Exchange Systems (PIPES) Act…." https://t.co/ptmMtjJWOF pic.twitter.com/yLNxFCdwN9

— Mike DeBonis (@mikedebonis) February 11, 2022
Rubio stated he recognizes "addiction is crippling," and the senators feel there is a better way to address the issue. If passed into law, the PIPES Act will prevent the government from providing drug kits unless there is a "significant risk" of an HIV or hepatitis outbreak. The bill also prohibits officials from using American Rescue Plan funding for the program and includes specific language about drug use items. For instance, measure's exclusions specifically mention pipes, cylindrical objects, and anything else drug addicts can use to "smoke, inhale, or ingest narcotics."
Although the Department of Health and Human Services denied using federal funding to include pipes in the safe smoking kits, Rubio and Manchin want to provide more poignant language to ensure it stays that way.
Copyright 2022, NewsBroadcast.com