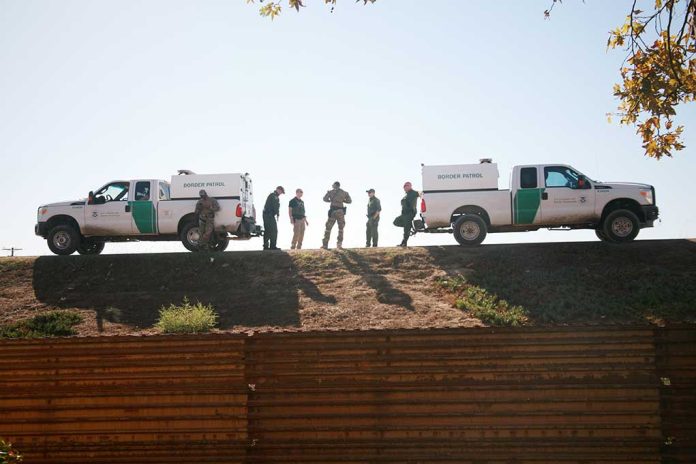 Look What The Border Patrol Found – Totally Unbelievable!
(NewsBroadcast.com) – The continuing war on drugs coming in from south of the border caused authorities to track down every avenue smugglers may use to bring illegal substances into the United States. On May 13, law enforcement discovered a nearly 1,800-foot tunnel spanning from Tijuana, Mexico, to a warehouse in Otay Mesa, California, while staking out a suspected stash house in National City. The tunnel was outfitted with electricity, ventilation, reinforced walls, and a rail system — everything smugglers would need to sneak drugs into the US.
Federal investigators said they found a more than 1,700-foot-long drug-smuggling tunnel—with a ventilation system, reinforced walls, electricity and a rail system—connecting San Diego to Tijuana, Mexico https://t.co/rw3TX0jXQr

— The Wall Street Journal (@WSJ) May 17, 2022
During the raid of the warehouse and subsequently the tunnel, officials arrested and charged six people with drug trafficking and reported the recovery of over 1,750 pounds of cocaine. The defendants allegedly used the 61-foot deep tunnel to bring the illegal drugs into California for distribution. Reports from the US Attorney's Office also reported the seizure of 3.5 pounds of heroin and 164 pounds of methamphetamines.
Since 1993, authorities have discovered about 90 tunnels in Southern California used to bring drugs into America for sale and consumption.
All of the defendants face a sentence between 10 years to life with a $1 million fine for conspiracy to distribute cocaine. A few of them face additional charges related to the other drugs recovered with added time and fines for each count.
Copyright 2022, NewsBroadcast.com