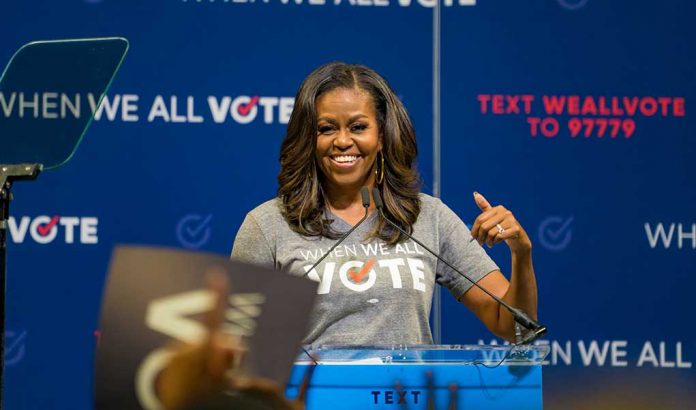 (NewsBroadcast.com) – Whenever an election appears on the horizon, big names in politics and Hollywood often come out in support of candidates and to encourage Americans to vote. Former first lady Michelle Obama is no different and has decided to return to politics this month by working with her voter registration and engagement organization, When We All Vote.
On Tuesday, September 21, When We All Vote announced a National Voter Registration Week of Action to encourage US citizens to register to vote and support bills put forward by Democrats. Some of those bills include the Freedom to Vote Act and John Lewis Voting Rights Advancement Act.
The group's first event took place when Michelle Obama held a virtual rally with Olympian and NBA star Chris Paul, actress Regina Hall, and WNBA player Elizabeth Williams on Thursday, September 23. Other events in the following days include an Instagram Live Series about women's rights, voter suppression, and voting rights for those previously imprisoned.
The Hill shared more about Obama's move ahead of the 2022 midterms:
Michelle Obama looks to mobilize voters for midterms https://t.co/VAbOItSQWl pic.twitter.com/5TD8cPxJtI

— The Hill (@thehill) September 21, 2021
Michelle is clearly hoping to rally voters for the 2022 midterm elections, as Republicans could take back the majority in the House and Senate. Previous election data shows the party not in the White House, currently the GOP, usually comes out ahead during midterm elections. Hopefully, Republicans can rally young people who cherish freedom to get out and vote next year, as well.
Copyright 2021, NewsBroadcast.com