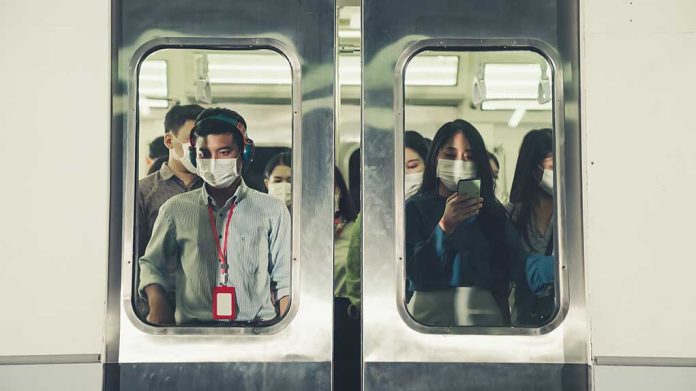 (NewsBroadcast.com) – Since the Chinese Communist Party (CCP) first acknowledged the coronavirus in 2019, it has enacted intense lockdowns to try and combat the virus' spread. Over two years later, the government's tactics to stop the infections have not changed much. Now, just weeks until the 2022 Beijing Winter Olympics are set to kick-off, the CCP is locking down millions of its citizens once again.
Multiple Chinese cities are battling virus outbreaks, one of which is mainly composed of the extra-spreadable Omicron variant. So, Beijing is getting even more strict with its "zero tolerance" policy. So far, the CCP has locked at least 20 million people in their homes awaiting a negative COVID test as the regime forces people to stay put.
In Tianjin, residents are on high alert, but have a little more freedom than in other cities. Here, flights and public transit are all canceled, but people can move around to businesses within the city. To leave city limits, however, they must have both special permission and a negative test.
NPR's World division shared a photo of Chinese residents helping supply food to each other in quarantine:
China is doubling down on its 'zero-tolerance' COVID policy ahead of the Olympics https://t.co/E0qpnLpGew

— NPR World (@nprworld) January 13, 2022
Right now, Beijing's plan is to make the Olympics a complete bubble, where those participating in and helping with the international games will have no contact at all with the outside world. The government went so far as to designate a special team to handle collisions with a vehicle carrying people from the Winter Olympics to avoid any potential spread. While this could lead to a COVID-free environment for the games, many people are wondering how long this regime can continue to lock down millions of its people for weeks at a time.
Copyright 2022, NewsBroadcast.com