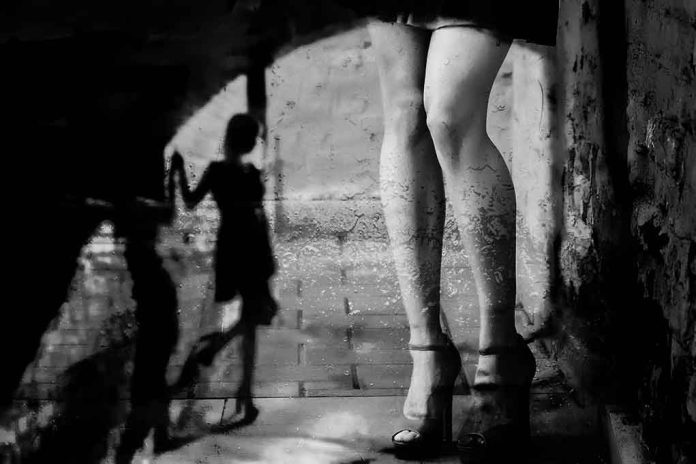 New "Loitering" Law Will Handcuff Cops Instead!
(NewsBroadcast.com) – One issue that brings out strong opinions from both sides of the argument revolves around prostitution — is it a legitimate occupation for those who want to engage in it, or does it promote abuse, coercion, and illegal trafficking? Those questions are front and center in California, where the state legislature has sent a bill, SB357, to the desk of Governor Gavin Newsom. The law would repeal laws that allow police to arrest people for "loitering for prostitution."
Proponents of the move say that law enforcement uses these types of laws in a manner that discriminates against black and Hispanic women and transgender streetwalkers. Cheryl Dorsey, a 20-year veteran of the Los Angeles Police Department (LAPD) turned activist, wrote an op-ed for the Los Angeles Times about the topic. She claimed that repealing the current law would "put a stop to unjust, racist [sic] and transphobic harassment that makes our streets less safe."
However, those who oppose repealing the statute have a very different idea of what the world might look like if Governor Newsom signs it into law. In an opposing op-ed in the Times of San Diego, Laine Lansing, the founder of Saved in America, a group that rescues children from traffickers, joins others calling on the governor to veto the bill. They fear it is a step that will "legalize street prostitution," and that it will hinder law enforcement in their efforts to enforce other laws aimed at stopping "sex for sale" and the exploitation of children.
.@GavinNewsom Veto SB 357, which would repeal existing criminal statutes pertaining to loitering with intent to engage in prostitution, as well as directing or supervising an individual engaged in loitering with intent to engage in prostitution. https://t.co/wz8jHAHd4Z

— Senator Jim Nielsen (@CASenatorJim) June 22, 2022
Do you have an opinion? Does repealing the loitering for prostitution law help curb harassment by law enforcement towards people wanting to ply the trade? Or do you think it will it help the Mexican drug cartels and other criminal organizations further victimize women and children?
Copyright 2022, NewsBroadcast.com