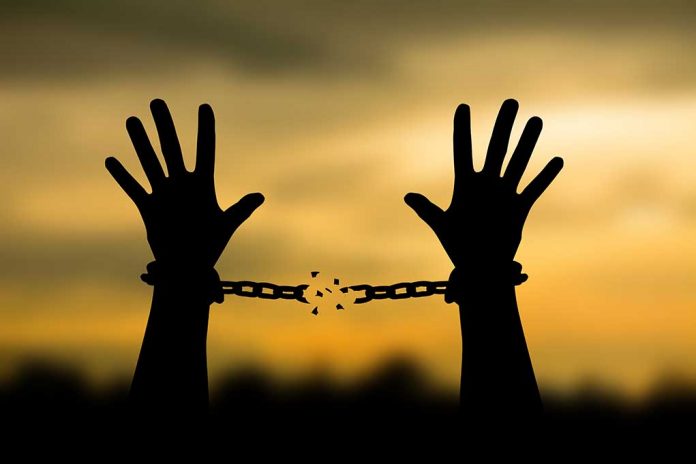 (NewsBroadcast.com) – District attorneys work on behalf of their government to prosecute criminals. Communities elect these civil servants every few years, making their job a tricky one. Balancing a tough-on-crime policy with the Left's "woke" culture can be difficult, and New York district attorneys have shown this dichotomy can lead to thousands of likely felons going back onto the streets.
On Tuesday, August 31, the New York Post discovered that New York City district attorneys declined to prosecute over 6,500 suspected criminals last year. Of the 38,635 total felony cases closed in the Big Apple in 2020, prosecutors dropped 16.9%. For comparison, district attorneys only dropped 8.7% of felony cases in 2019.
Fox News contributor Tammy Bruce highlighted how Democrats are behind this choice to let criminals go:
The Democrats hand a nation over to terrorists, while here on the homefront: "6,500 accused NYC felons go scot-free as DAs decline to prosecute" https://t.co/2M9BNIvw1O

— Tammy Bruce (@HeyTammyBruce) September 1, 2021
One source told the Post a myriad of reasons led to the thousands of dismissals, including "inexperienced [prosecutors] and cops making it harder to do trials." The source added that re-election is also a consideration amongst New York City DA's, which often affects who and how they prosecute.
While the overall rate for the city was just under 17%, Bronx DA Darcel Clark dropped 2,408 of her cases, which equates to 28.5% of felonies in her borough. This report goes to show the politics of 2020 introduced a large amount of bias into the DA's job, which is likely not for the best.
Copyright 2021, NewsBroadcast.com