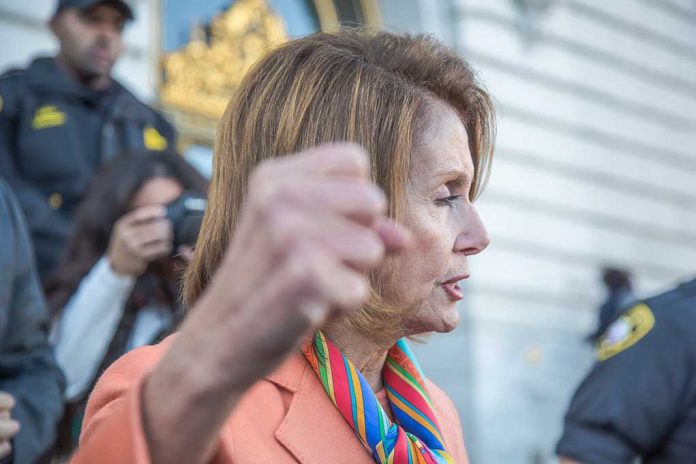 Pelosi MONEY TRAIL Points Somewhere Awful
(NewsBroadcast.com) – Trying to untangle the web of political action committees (PACs), super PACs, who funds them, and the transfer of money among them can be a daunting experience. Two PAC linked to powerful Democrats appear to be magnets for "dark money" donors: cash sources with undisclosed names and special interests that can spend unlimited amounts of money on political endeavors.
Schumer, Pelosi-affiliated groups funnel millions in anonymous donor cash into midterm electionshttps://t.co/s3iHLsAZeJ

— 🇺🇸Therese🇺🇲 (@ThereseOSulliv2) April 25, 2022
Speaker of the House Nancy Pelosi (D-CA) oversees the House version, which took in millions of dollars from places like George Soros' Democracy PAC and House Majority Forward, which bills itself as "progressive" and advocates for "social justice." Senate Majority Leader Chuck Schumer (D-NY) takes care of its sister organization, which also raked in the big bucks from Soros and Majority Forward and added in nearly $7 million from Stacey Abrams' Fair Fight PAC, during the 2020 election cycle.
The frightening part is when people and organizations "donate" to a political campaign, they often expect a helping hand with their pet projects, even when they are not what best for America.
Ironically, Speaker Pelosi decried the evils of dark money during a recent weekly press converence; at the same time, she was passing it out from the House PAC.
It is important to note that while taking dark money may be ethically questionable according to many, the practice is NOT illegal.
Copyright 2022, NewsBroadcast.com