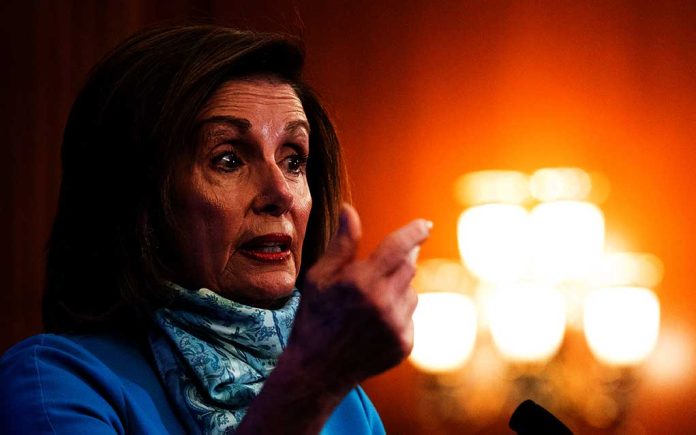 (NewsBroadcast.com) – Every politician has a backstory. Sometimes it shows a history of family money and generational power, while for others it details involvement in various political groups. For most, their history serves to build up their reputation and status. However, there is quite a different, and alarming, story in the case of the Democratic chairman of the congressional committee investigating the January 6 riot.
When House Speaker Nancy Pelosi (D-CA) nominated Representative Bennie Thompson (D-MS) to her January 6 committee, many Americans accepted the lawmaker's presence on the group without a second thought. However, reports surfaced detailing Thompson's support of a secessionist group in the 1970s that killed one police officer and wounded another cop and an FBI agent.
Liz Harrington pointed out the irony of Thompson appointment:
So the guy leading the Jan. 6 commission is…an insurrectionisthttps://t.co/Go3mHYLq6t

— Liz Harrington (@realLizUSA) October 5, 2021
According to Just The News, Thompson advocated for members of the Republic of New Africa (RNA), a group that posed a national security threat and perpetuated violent crimes, after police arrested some of the group's members with an outstanding warrant. The lawmaker then said the officers who targeted RNA were trying "to stop the Republic from building its community."
Thompson likely remained in touch with RNA members over the years, as evidenced by the fact he campaigned for the group's previous vice president in 2013. To have a lawmaker mixed up with such a volatile group lead an allegedly partisan investigation into the events of January 6 could be a dangerous choice. Perhaps, Pelosi should consider replacing him with someone more suitable.
Copyright 2021, NewsBroadcast.com