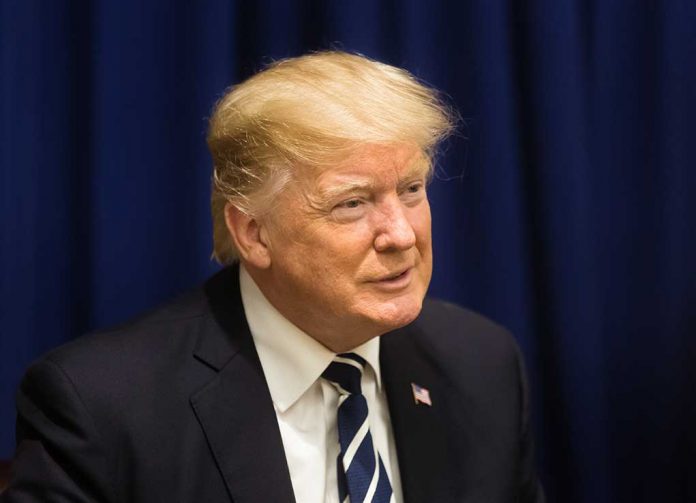 (NewsBroadcast.com) – The mainstream media has done everything in its power to insult, downplay, and belittle the policies, reforms, and overall work that former President Donald Trump brought forth during his four years in office. This reporting included ongoing attacks against Trump's handling of the COVID-19 pandemic. But, a new poll shows that this narrative hasn't taken hold in the minds of Americans. It turns out most citizens think the 45th president actually deserves more credit for his role in fighting coronavirus.
From July 13-14, Rasmussen conducted a poll involving 1000 US voters about the coronavirus vaccination program. When asked, "Who deserves more credit for the COVID-19 [Chinese coronavirus] vaccination program, President Biden or former President Trump?" 51% of respondents chose Trump.
Rasmussen shared a link to their full findings on Twitter:
#Trump Deserves More Credit for #COVID19Vaccine, Voters Say… https://t.co/8DbvFiIRLR #BreakingPoll pic.twitter.com/UOhboXwY1k

— Rasmussen Reports (@Rasmussen_Poll) July 19, 2021
Breaking down these numbers even further, 80% of Republicans, 21% of Democrats, and 53% of unaffiliated voters believed Trump should receive more credit for his "Operation Warp Speed" program that delivered vaccinations to Americans starting in December 2020.
This sentiment is understandable as the Trump administration handled the nation's initial response to the pandemic, the research into testing and vaccinations, and the public-private partnership that allowed for the swift development of the vaccines. President Joe Biden simply inherited vaccines that had already been issued Emergency Use Authorizations by the FDA, and all he had to do was have his teams assist with the roll out. Looking at the facts, it is quite clear that our former president should get more credit for a job well done.
Copyright 2021, NewsBroadcast.com