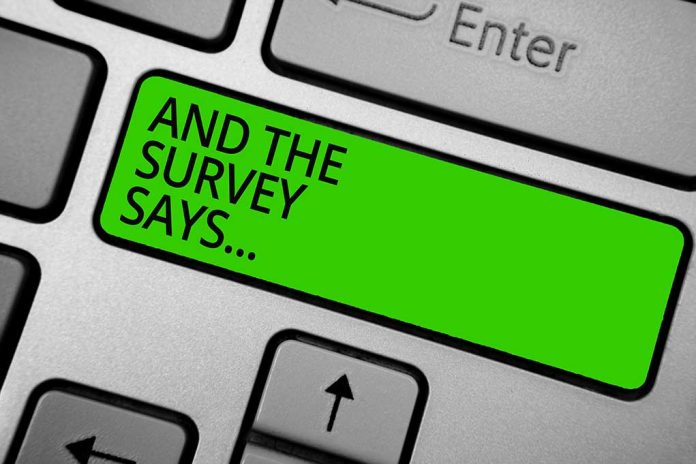 Poll Shows How Both Parties Come Out On America's Top 11 Issues
(NewsBroadcast.com) – While America is still in the "dog days of summer," a good deal of time is spent wondering what may happen during the upcoming midterm elections. One aspect that could influence whether or not the Republicans can reclaim the majority in Congress is how much Americans trust each party on some major issues. An IPSOS-ABC News poll shows that the Democrats are lagging behind on several.
The survey, which is dated August 7, asked, "which political party do you trust to do a better job handling…" on a series of issues. The result showed that the Elephants beat out the Donkeys on the following topics:
Immigration
Taxes
Russia-Ukraine
The economy
Gas prices
Inflation
Crime
"Roughly one-third of Americans trust Republicans to do a better job of handling key issues of the day, namely the economy, inflation, crime, and immigration."https://t.co/rVTDCDpYwn

— Nathan Brand (@NathanBrandWA) August 7, 2022
When broken down by how eager the respondents are to cast their vote in November, those who say they are "very enthusiastic" give the Republicans a strong advantage in many of those categories. President Joe Biden's abysmal approval figures are also likely to come into play.
Other than his handling of the coronavirus pandemic, on which 56% said they approve of the job he is doing, he is well below 50%. When it comes to inflation, only 29% would give him a thumbs up.
However, it is important to note that on many of the subjects covered, more people answered, "neither" than they did for either of the parties. One example is "crime" where Republicans were favored over Democrats 32%-21%, but 35% were more likely to say "none of the above."
Copyright 2022, NewsBroadcast.com