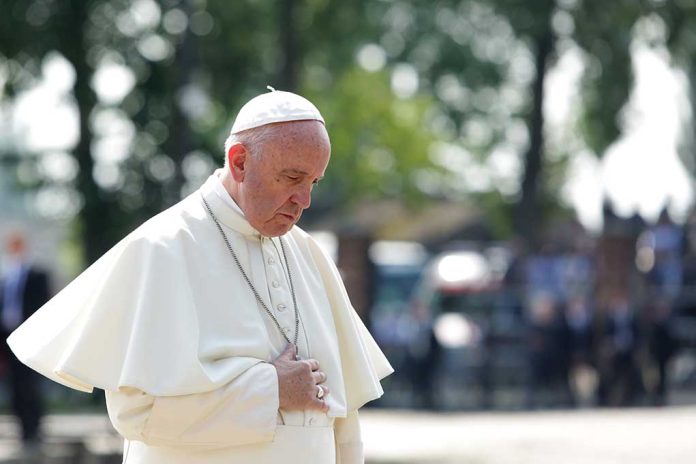 (NewsBroadcast.com) – Different countries have uncovered varying amounts of abuse within the Catholic church spanning several decades. This week, a report by France's Independent Commission on Sexual Abuse in the Church (CIASE) confirmed that several instances took place within the European nation's borders. Pope Francis was quick to share a comforting word about the subject.
On Tuesday, October 6, the CIASE released their report detailing that Catholic clergy in France have abused more than 216,000 minors since the 1970s. However, if the abuser pool includes people with other church affiliations, not just clergy, that number rises to around 330,000 victims. According to the report, the typical victim was a boy between the age of 10 and 13.
On Wednesday, October 7, Pope Francis responded to the report, telling his weekly audience about the "sadness and pain" he felt over the trauma these children experienced at the hands of those holding religious power. One Catholic programming group shared more of the pope's words:
Addressing the report on sexual abuse in the Church in France, Pope Francis to the victims expresses "sadness and pain for the traumas they have endured, and my shame and embarrassment, that for so long the Church has been incapable of putting this at the centre of her concern" pic.twitter.com/8s5Hk37tB2

— Catholic Sat (@CatholicSat) October 6, 2021
Francis paired these comforting words with action, pushing leaders to ensure "similar dramas are not repeated" and that the "church remains a safe house for all." Thankfully, Pope Francis understands the depth of pain endured by thousands of children at the hands of pedophiles, and is working to ensure the church can be a safe space for anyone who desires to go.
Copyright 2021, NewsBroadcast.com