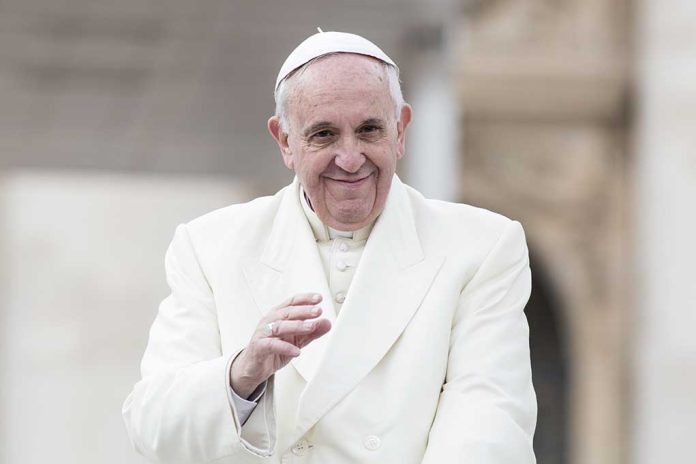 (NewsBroadcast.com) – Each month, Pope Francis releases his prayer intentions, encouraging Catholics to come together to show their support and join their hands for a pressing issue. For the month of November, the pontiff chose depression, and it couldn't have come at a better time.
In his request, Pope Francis addressed burn-out and depression, both of which plague millions of people around the globe.
Let us #PrayTogether that people who suffer from depression or burn-out will find support and a light that opens them up to life. #PrayerIntention pic.twitter.com/8EXvVAOg8R

— Pope Francis (@Pontifex) November 3, 2021
Bringing depression to the forefront now is no coincidence. After all, we're heading into the winter season where more people tend to stay inside. We're also still recovering from a global pandemic that, while slowing for the time being, shows no signs of abating anytime soon.
Depression Is a Serious Illness
According to the World Health Organization (WHO), depression affects approximately 280 million people in the world, approximately 4% of the global population. Symptoms range from mild to severe in nature.
In the US, 9.5% of the population suffers from the illness. Women are more likely than men to suffer from major depression, which can significantly impact one's quality of life. Its implications are far-reaching, as many people lose their jobs because they're simply unable to function. Many never even seek help because of the stigma surrounding mental illnesses.
Burn-Out Is Real
Burn-out is categorized as "a form of exhaustion caused by constantly feeling swamped." It often occurs when we forget to take care of ourselves, instead focusing on work, family, or other issues that crop up.
In the face of the COVID-19 pandemic, employee burn-out has increased, according to an Indeed poll carried out earlier this year. At least 52% are exhausted, while a staggering 67% believe it's only worsened since COVID's onset. Others are experiencing what's known as pandemic fatigue, overcome by several factors, including the stress of not working, quarantining, and fears of getting sick. Burnout has a devastating effect on one's mental health and should not be taken lightly.
The Power of Prayer
Many people attribute the power of prayer to improved strength and positivity, which in turn has an enhanced effect on the body. It's thought to help with our state of mind, including anxiety and sadness, both predominant symptoms of depression. By putting our faith in greater power and seeking healing, we can strive to live happier, more positive lives.
Pope Francis' prayer intention couldn't have come at a better time. In a world of uncertainty and increasing stress, having a little positivity and letting go of what we can't control might just be the medicine we need.
Copyright 2021, NewsBroadcast.com