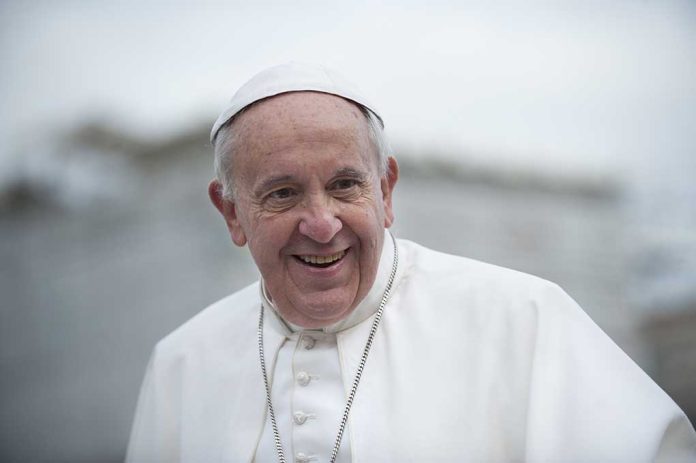 (NewsBroadcast.com) – Despite the fact he has never married in his 85-years of life, Pope Francis recently shared wisdom with Italy's married couples in an end-of-year address from the Vatican. In an attempt to reverse the nation's declining birthrate and disheartening divorce rate, he highlighted three words he says are the keys to a successful marriage.
On Sunday, December 26, Pope Francis declared that "please, thanks and sorry" are the three most important words to making any marriage work. He hoped his speech would be a "Christmas present to married couples" who may have struggled with the close quarters they kept over the past two years during isolation and coronavirus mandates. The Hill highlighted the pope's words on Twitter:
Pope's key advice to married couples: Say "please, thanks and sorry" https://t.co/vDUqE7e4Ei pic.twitter.com/ix4tVku3u1

— The Hill (@thehill) December 27, 2021
In addition, the pope asked couples to prioritize having children to push back against the impending "demographic winter" Italy faces as it has one of the lowest birth rates in Europe. He also emphasized how no family is perfect, but if families stop growing roots, "life dries up!"
According to the pope, not only does divorce affect the couple, but children will feel the repercussions of the broken relationship for the rest of their life. With this in mind, Pope Francis urged partners to prioritize quality time and forgiveness with each other, as well as thankfulness and appreciation of their spouse. By proactively working on a healthy relationship, hopefully, more couples can combat the divorce rate wreaking havoc on our world.
Copyright 2021, NewsBroadcast.com